Family friends came to visit. They and our kids somehow congregated in Willon's room. Here are most of them.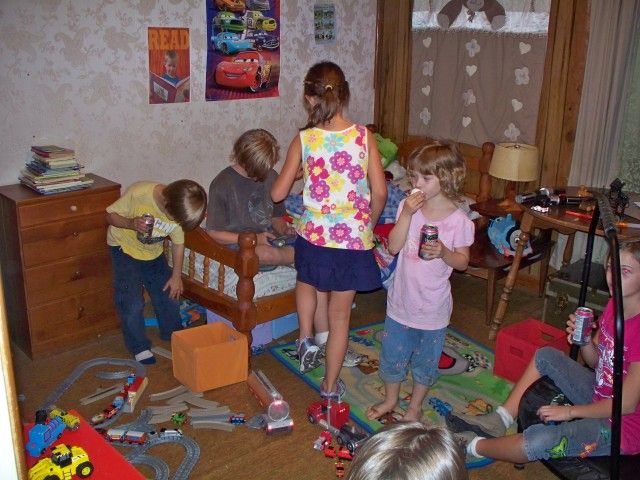 A little to the left are the rest of them. Soooo much fun hosting this family! Don't miss the baby in the closet.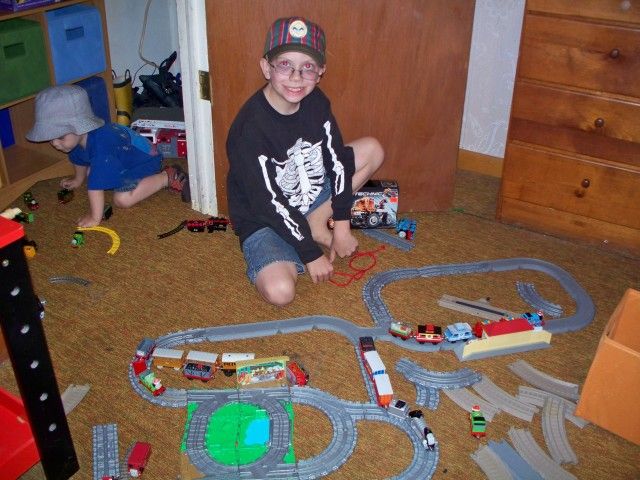 Drove up to the Ute Trail trailhead and walked along the Rim Trail for a mile or so. If you look extrememly closely you can spot the river in the very center of the shot, waaaaay down at the bottom of the Gunnison Gorge.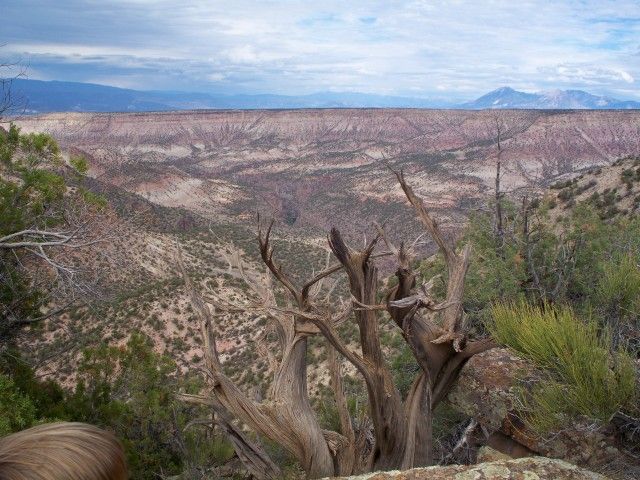 Funny face contest winner! Except for Rob, but he didn't know he was playing.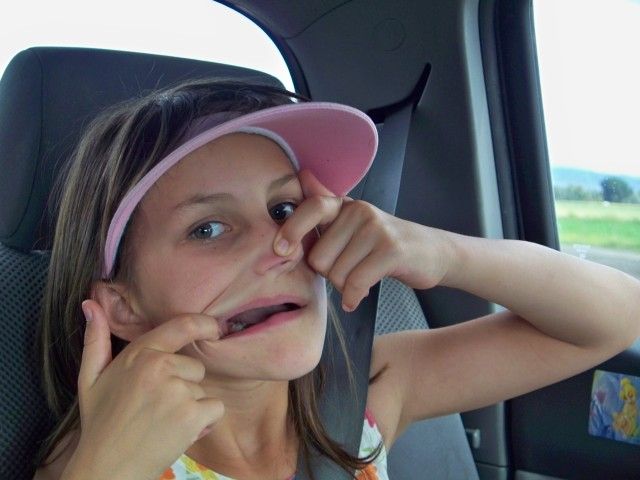 First week of Kindergarten was a success. They had a teddy bear picnic and he took his stuffed Thomas the Tank Engine. Also, they all wore blue shirts to celebrate their school winning the National Blue Ribbon Award. Woo!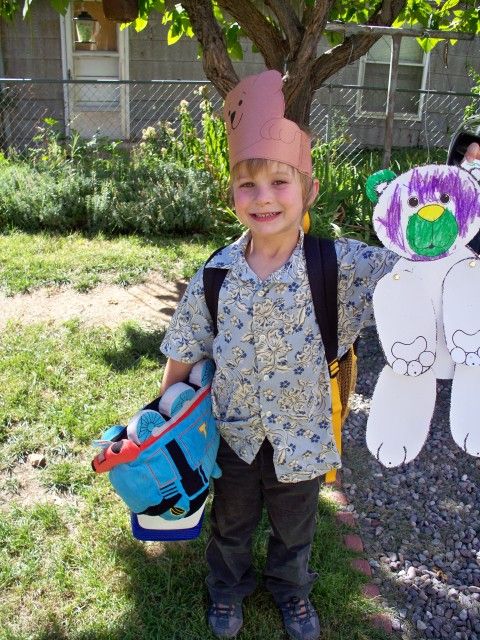 First week of 4th grade was exhausting. And poor Mr. Arthur Brown (bear) somehow contracted chicken pox.
Finally, more blessed rain. I hope it is a wet, wet, winter.