Another Saturday afternoon on the mountain. I LOVE WHERE WE LIVE! Just had to say that.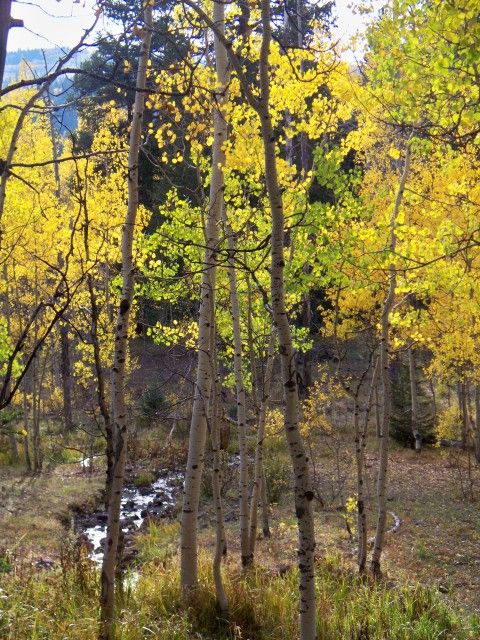 Grizzly Adams LOL (photo by Rhetta)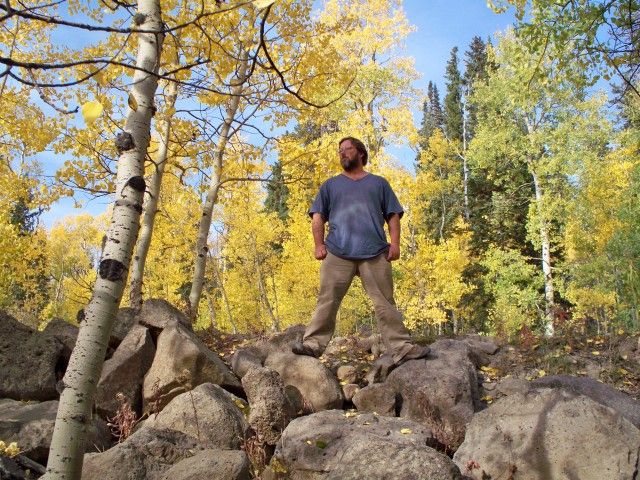 Interesting find: a Bearing Tree marker on a tree nearby a survey marker marking a section, done around 1985. Have never ever seen one before.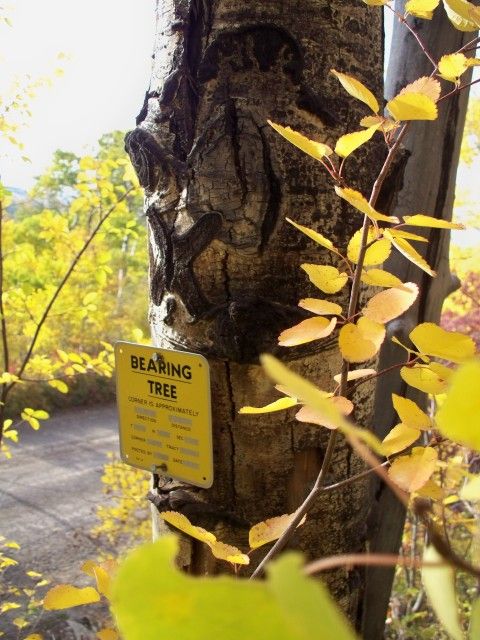 Oak leaves (photo by Rhetta) She and I had some treasured mother/daughter time taking pictures. I love her perspective. She views fall color like fireworks and is certain that fairies paint all of the leaves individually.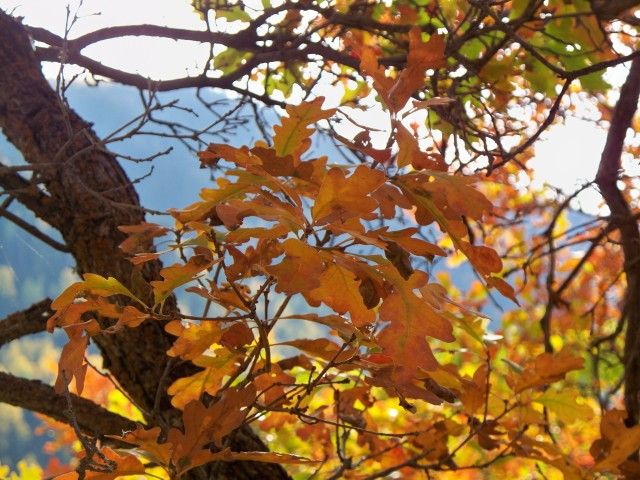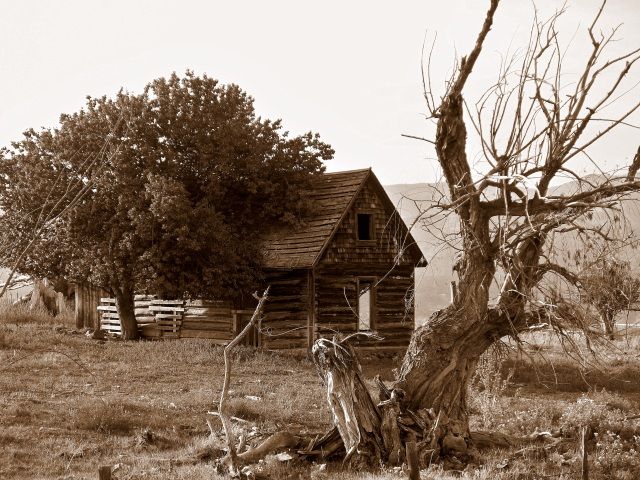 The living tree in the photo above is an apricot tree. Look how it towers over that cabin. In fact, the very much dead-looking tree in the foreground, a weeping willow, had one live branch on it. Talking about hanging on.
Blink Twice
- We enjoyed a supper out at a new restaurant in the town of Mesa. The acoustics left something to be desired but the food was mouthwatering and the outdoor portion was inviting, including: a pergola with ourdoor seating (Rhetta dubbed it a wine garden), bean bag toss, and plenty of space for kids to run around and make noise if they so please. It also has a full bar and a gluten-free menu. Named after the coffeehouse that preceded it, Blink - as in "blink and you will miss it", Blink Twice is right next door. Blink twice and you'll miss this one, too.
Happy Autumnal Equinox.