Wasteland?! I think you mean Wonderland!
A two hour delay gave us time to bundle up for real and go out in the snow this morning.
We were happy to frolic for awhile but the chickens had other plans.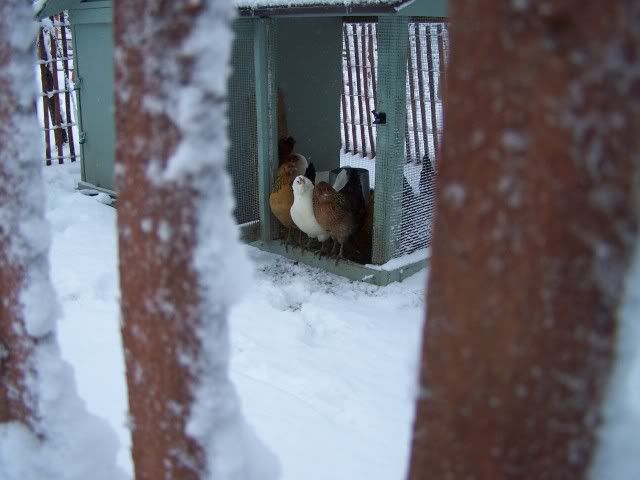 This is our dead tree yard art decorated for the season.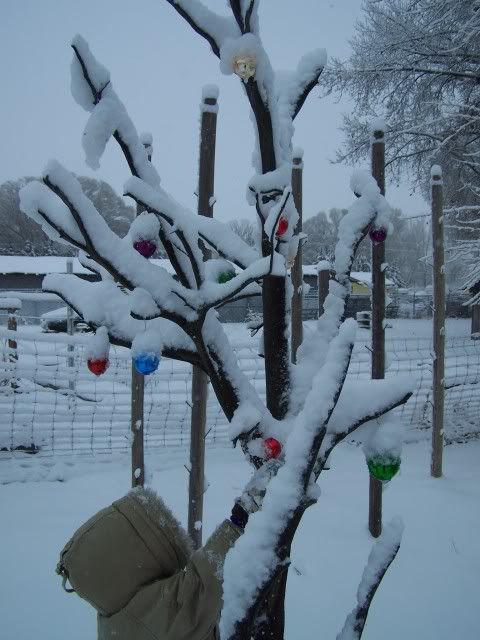 The birdhouse in the giraffe tree.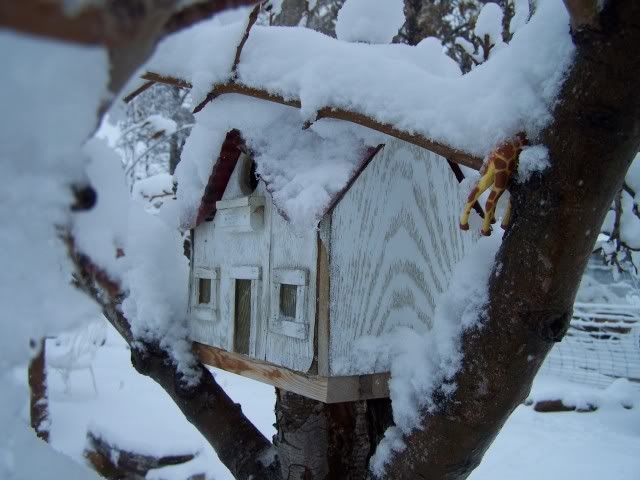 Rhetta insisted I build a snowman for her.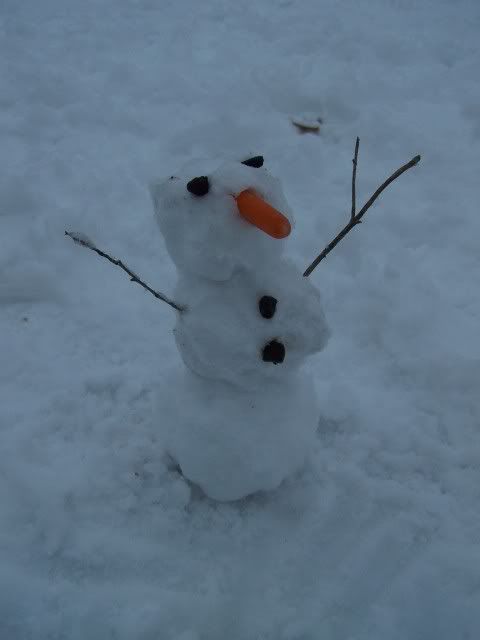 They were both very proud of it. LOL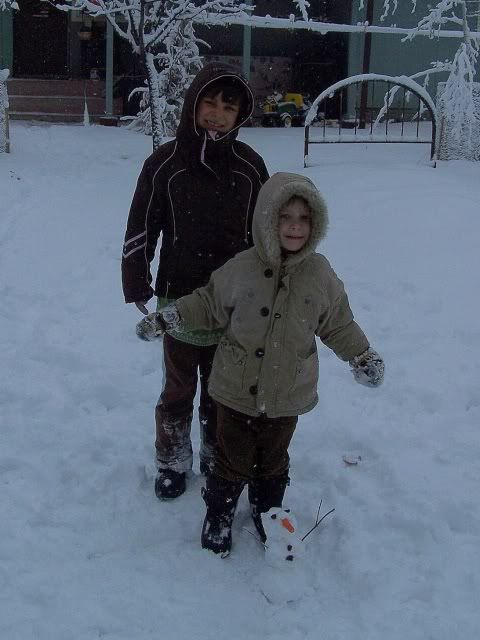 Winter snow, stunning and serene.