My kids enjoyed Christmas this year more than any other year before. Rhetta's awareness level for the holiday is very much the same as Willon's this year. Christmas Eve was especially magical.
It started with me setting up farolitos (a New Mexico tradition) for the first time in Colorado. We used to call them luminarias but that is apparently not what they are called so take your pick. I will no doubt always call them luminarias. Anyway... I had enough supplies to do about 4 dozen. I didn't use the traditional brown bag but some printed bags with Christmas trees on them. They turned out prettier than I thought they would. I kinda thought they'd be tacky.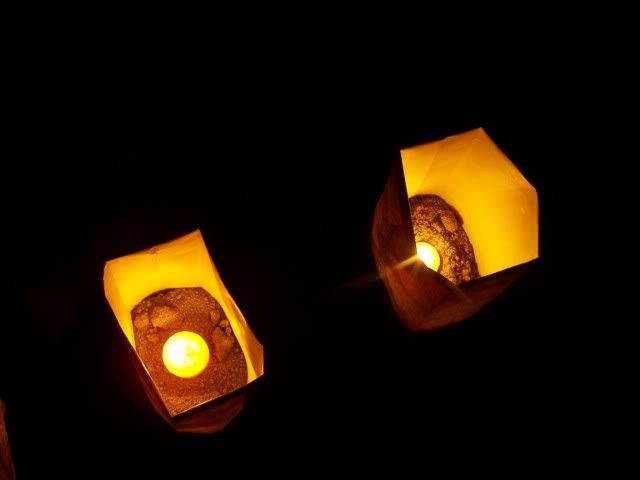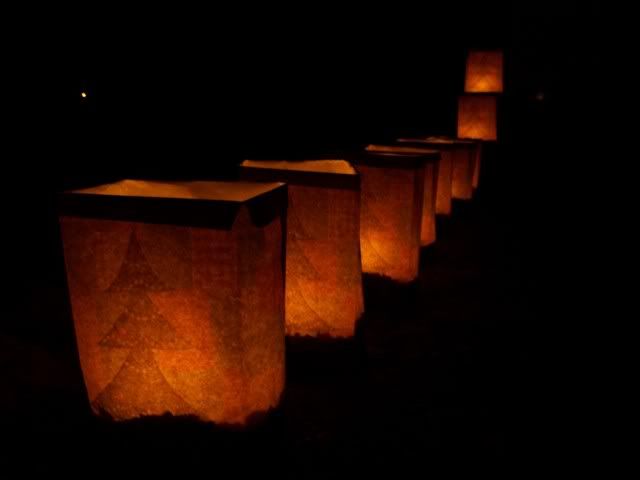 After lighting the farolitos we got in the car and went to see the biggest display in the county.
Here is everyone's favorite part of it. Double decker trains. Click on the video link if you're interested in seeing the whole thing. Kinda fun to hear the kids' reactions. It is a driving tour of sorts. We went through three times. All I can say is how would you like to be that guy's neighbor?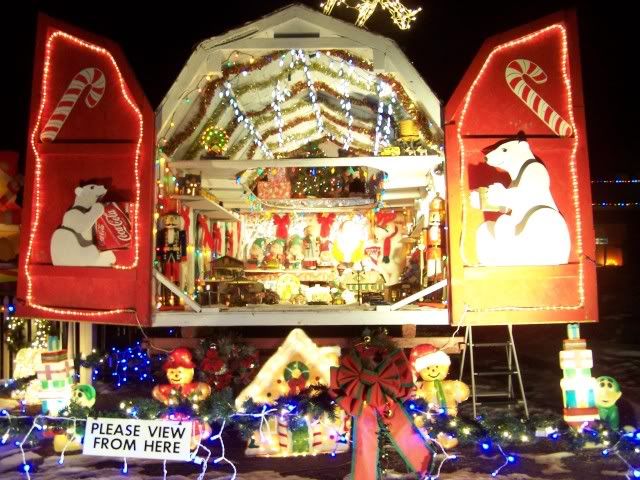 We continued to drive around looking at lessor light displays that were beautiful in their own right. Then we came home, ate brownies and marshmallows, watched Polar Express, and went to bed. Well... the kids did. Rob and I stayed up another few hours getting everything out and wrapped. It was a nice time for us to be alone in the quiet of the house. We went to bed tired but it was worth the end result.
Kit Kat and Lola (not pictured) helped...
The kids got many things they love this year but their favorites are hands-down the Dance Cam and the wind-up train. Thank you Grandma and Grandpa respectively.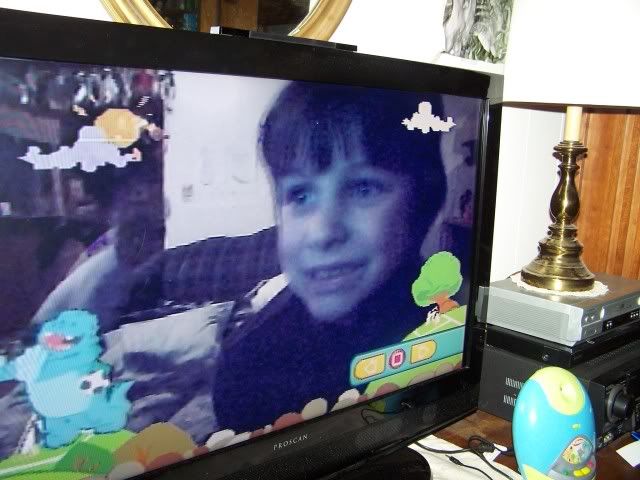 I'll leave you with a chorus of noise. No, I do not regret getting these. This turned out to be MY favorite part of our day.