Her birthday is yet to come (tomorrow) but we had a party today with guests. We invited two family friends with kids plus three boys and three girls from her class. One family friend came, the other is excused for having her baby yesterday (Congratulations Christi!), two boys from school, and our "adopted" son whom we mentor who just turned 13. I was disappointed for my girl because she loves her classmates sooooo much, but she had a kickass time and that's what counts.
We started out playing Wii.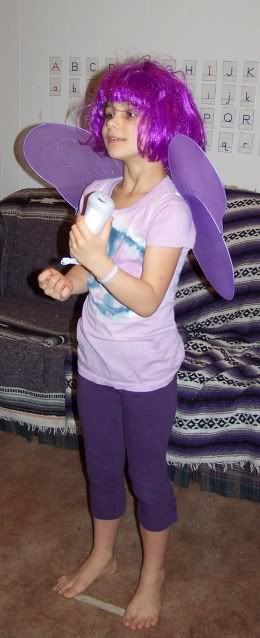 There was lots of snacks.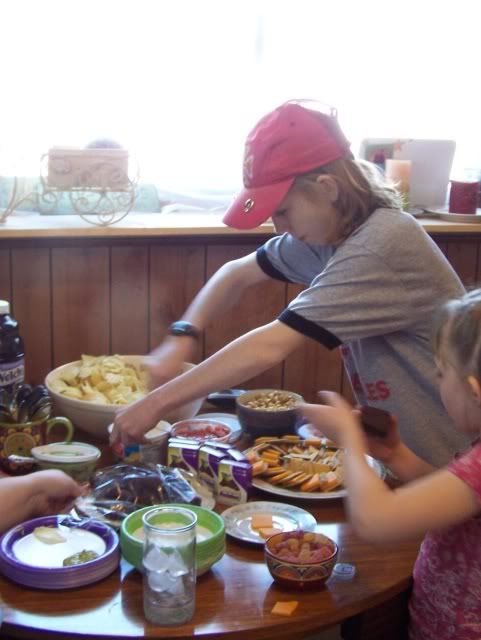 The cake, etc.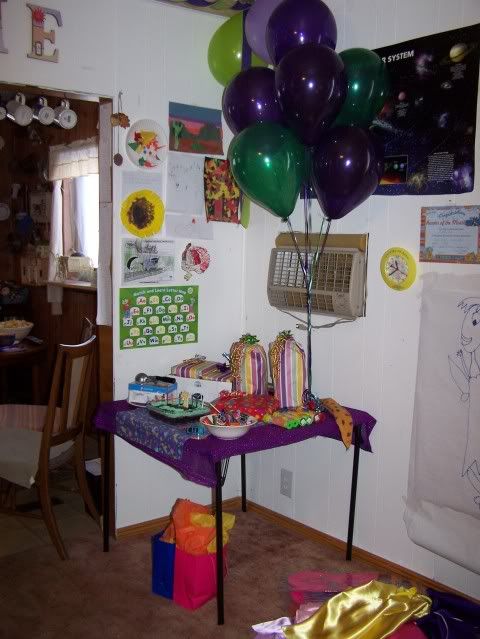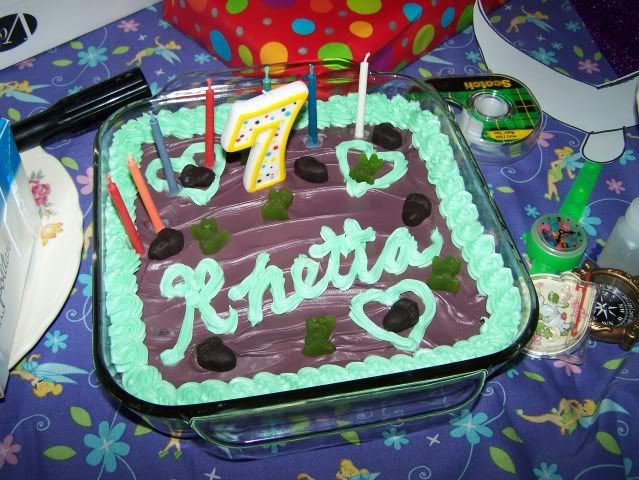 We turned on the Dance Cam for a bit then we played pin the wings on the fairy. Rhetta drew a very large Tinkerbell. I traced the wings she drew, made copies, then cut them out. Willon won!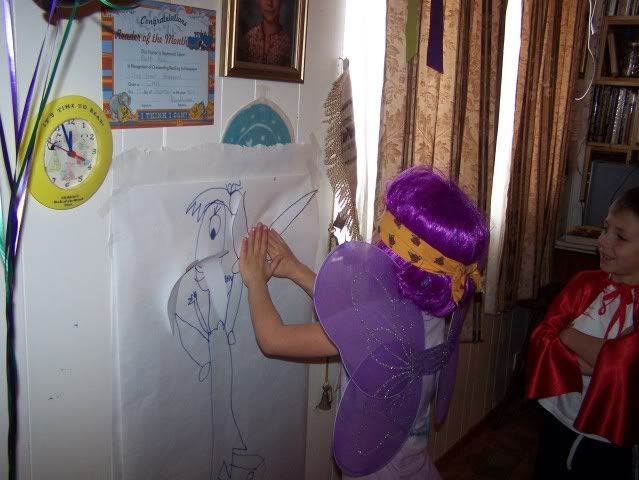 Up, up and AWAY!