We had a nice little family-only birthday celebration for the sweetest boy in the world.
He begged for Sonic tater tots so that was our supper.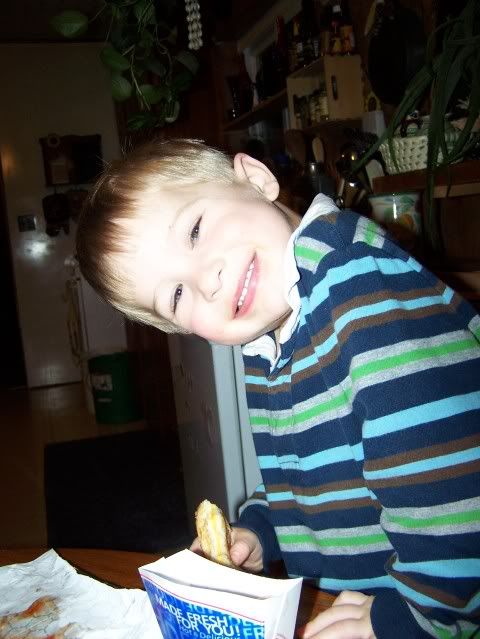 I intended to make a train out of brownies but time wouldn't cooperate. However a train on top of brownies proved to be just as pleasing to my train lover. He nearly jumped into them when Rob cut into them.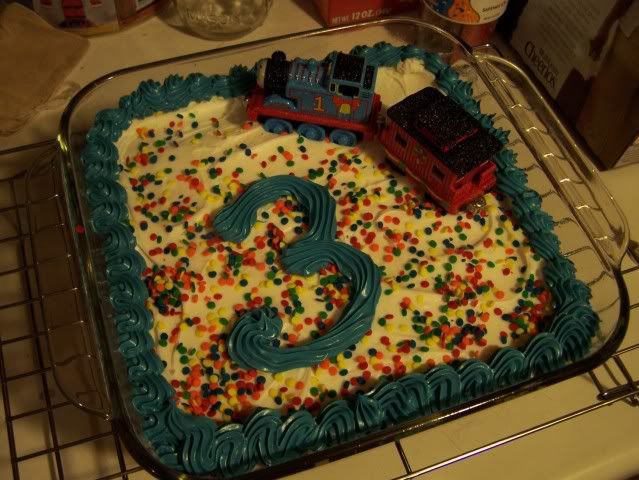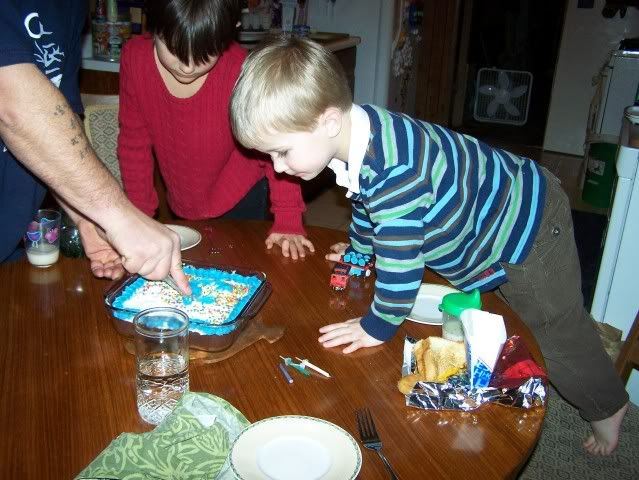 Blowing out the candles...
Then came the presents. I shot them in 3 short videos. Unlike Christmas when they took their time savoring each gift, this time he tore into them and it was over in about 8 minutes. He made me giggle every time he'd fling a present aside to unwrap another. Sometimes people ask what their favorite presents were. Well, let's just say he carried his roller around with him everywhere today telling anyone who would listen all about it.
Before you watch the videos I want to quick brag about my girl. Unlike usual, she let Willon unwrap everything himself, didn't take any of his toys away and play with them, and was very chatty. She makes me so proud.