Victory Ranch, a for-donations horse ranch in Cedaredge, CO provides therapeutic horse riding for children who are either hurting from life trauma or have special needs. Today, Rhetta had her first lesson with Victory, the horse for whom the ranch is named.
They spent a large portion of the hour getting to know each other: Kell
yi and Rhetta, Rhetta and Victory, Victory and Rhetta. We weren't yet sure if it was going to be too much for Sis to handle at first.
Kelly talked to her at length about Victory and horses in general. Rhetta repeated a lot of what she was learning but didn't ask many questions. She did however display some prior knowledge of horses and readily shared that with Kelly.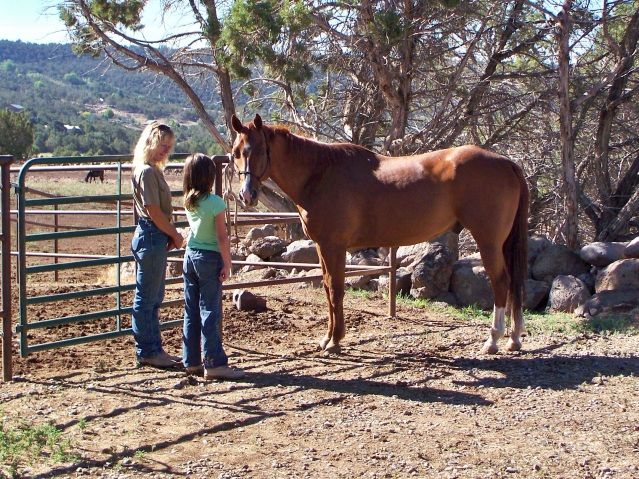 Not quite ready to touch a horse.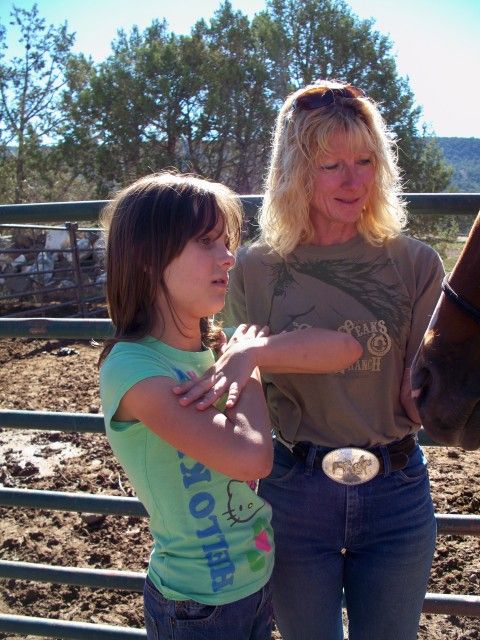 "Hmmm... maybe I'll try petting him."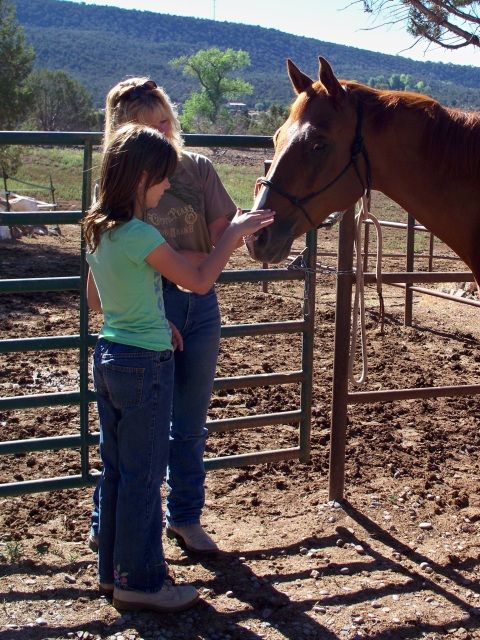 They listened to the sounds of horses around the ranch. Rhetta had stated she never heard a horse whinny in real life before. Shortly after that she heard her first nicker and SMILED! Yup, happy girl. Then Victory whinnied and took her by surprise. Next she learned what a nuzzle is. Victory nuzzled her a couple of times, in fact. That seemed to secure the bond a little. Rhetta got less and less shy until she agreed to groom him some.
My beautiful girl. ♥ But that's not all!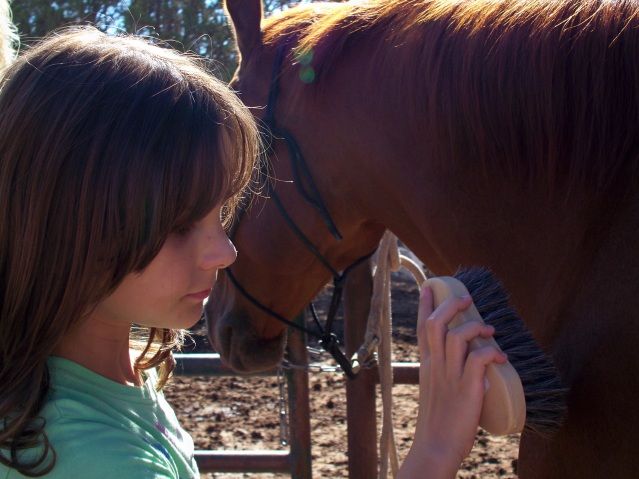 Kelly felt Rhetta was just brave enough to [show her how to] saddle up Victory and go for her first ride.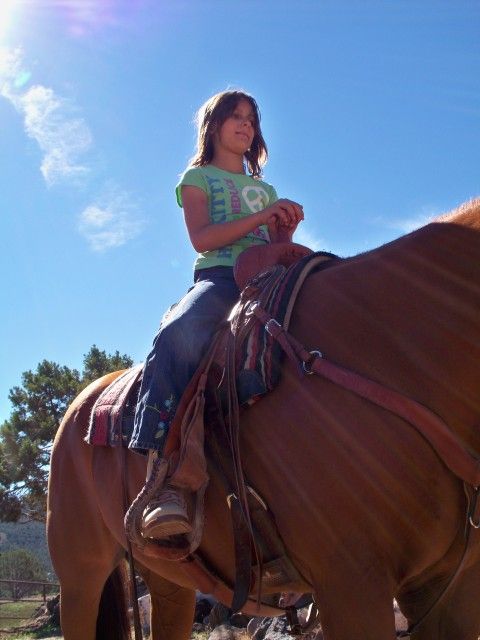 It was only in some tight circles near the barn, Kelly led her around, but it was enough. She was shaking a little bit up there, probably a little too much input for one hour and she made sure to comment on the uneven ground, but I was so proud of her!!
Victory Ranch is Kelly's baby and we want it to succeed. If anyone is willing to donate to her cause please contact her directly. Money, clean horse hay, volunteers, etc. accepted:
Victory Ranch
18207 Hanson Road
Cedaredge, CO 81413
(970) 765-6042
victoryranch7@gmail.com