The heatwave broke, yes, but it's still summer and it's still kinda HOT. So, we went up mountain.
We don't have a cabin, nor do we have ATVs or fishing gear or anything fancy like that. But we do enjoy the mountains in our quiet, serene sort of way. We could see it was raining, so we went up to dance in the rain.
July, you say? Ha ha ha! July in the Colorado mountains*, you mean! (*AKA: raining and 52°F)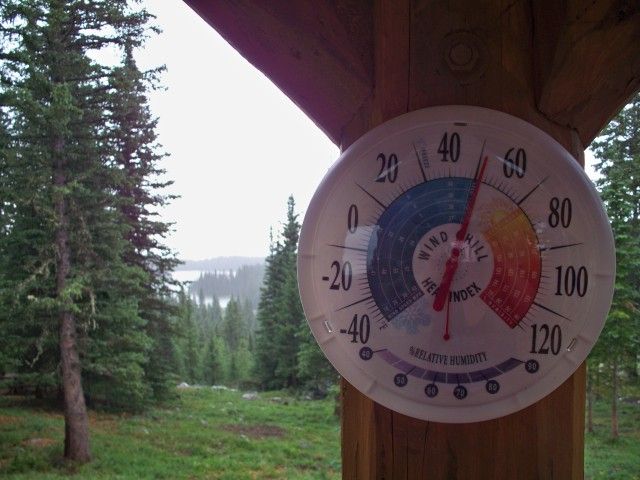 What is the Delta Bubble, you ask? Well, at our house it doesn't rain very often. In fact, some years it rains across the river from us - 1/2 mile away - and has left us bone dry. Delta on the whole gets less rain than the entire rest of the county. They call it the Delta Bubble. The storms form over the Uncompahgre, move ENE like they are supposed to, then split off before reaching town. One system will move over to Grand Mesa (aptly nicknamed Thunder Mountain) and the other will move off ESE over Olathe and the Black Canyon of the Gunnison National Park completely bypassing Delta. We get to see some great rainbows but are somehow denied any actual moisture.
So, on the way down today we saw this most amazing scene. The perfect illustration of the Delta Bubble. See the sunny spot?