Tonight we saw another awesome free concert at the Paonia Town Park. An incredibly gifted and unique funk band called the
March Fourth Marching Band
came out from Portland, OR and blasted us into a funkadelic fun time.
It was a whole lot too loud for the kids' tastes so it is lucky for us (regardless of what day we go) the park has an engaging, well designed, sensory oriented playground. Rob and I took turns going to the stage while Rhetta and Willon had a few hours of outdoor mayhem.
Here's the band and some of the stilt dancers at the beginning of the show.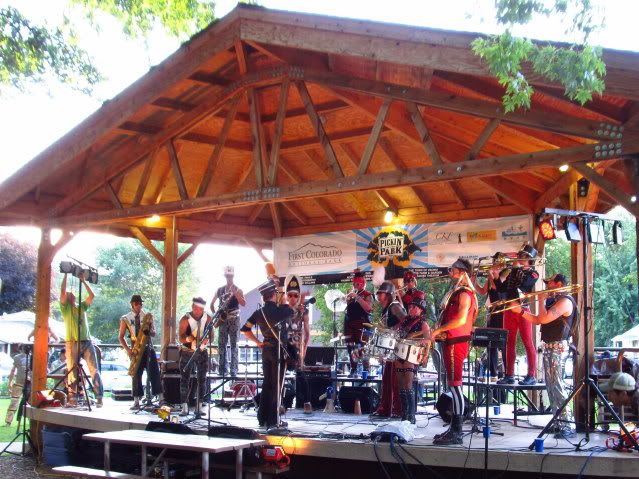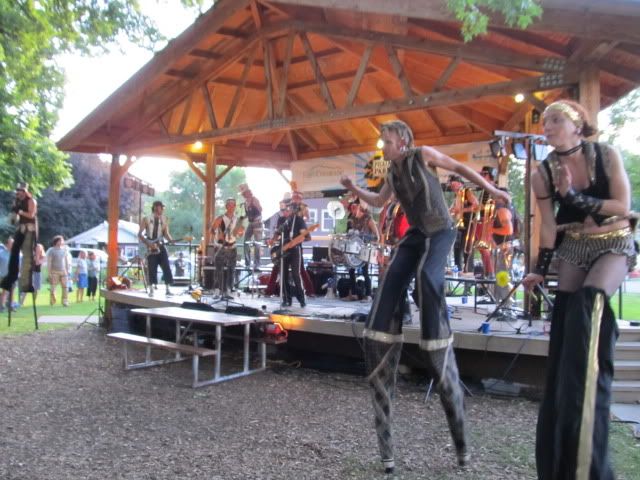 Their poster I liked very much. 20 members on the road. Even more on the poster. Every one of them a different talent and personality. High energy and highly cacophonous yet blended beautifully into an organized, well-working, musical, rhythmic machine. My kind of folks!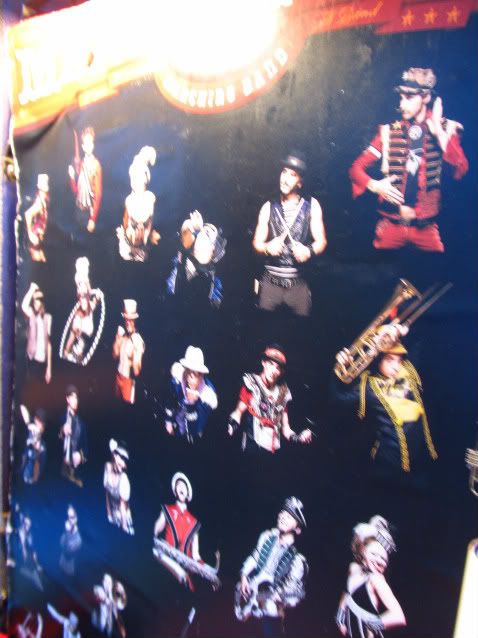 Rhetta enjoyed a bird's eye view from the crow's nest.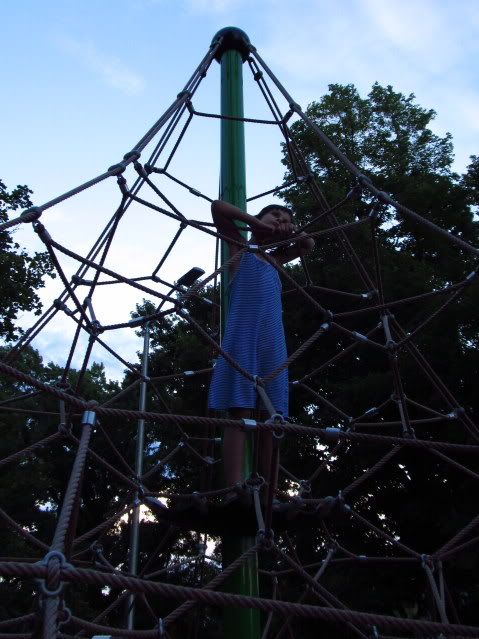 Willon wouldn't hardly be still.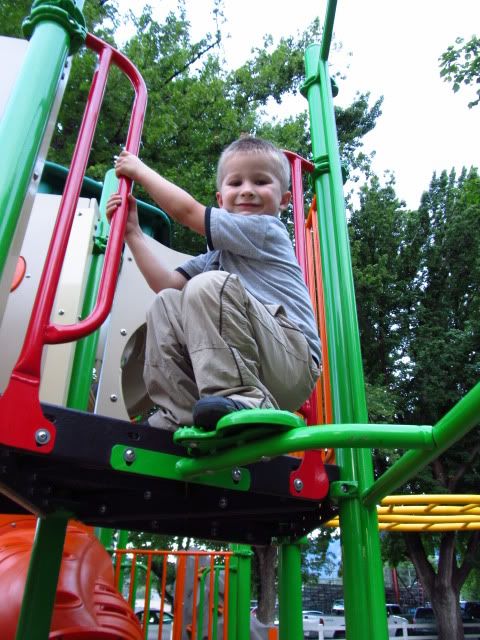 Very much like Herman the Blur now that I think about it. (The stage is but a distant blur itself. See it there at the pinnacle of the merry-go-round.)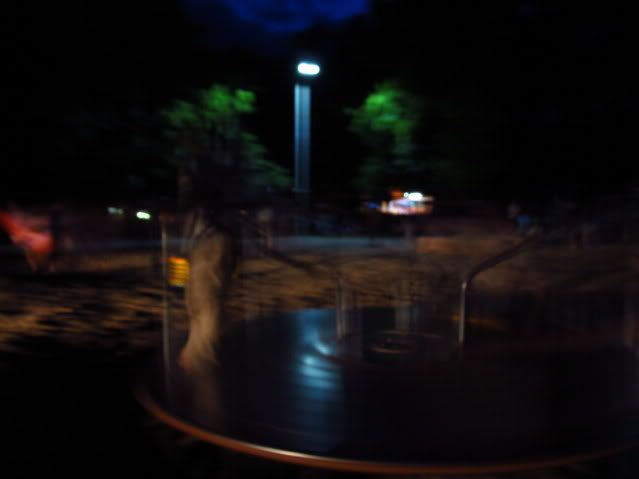 And so, here is a snippet of some of that fabulous energy.