I got a pattern called
Hot Cakes
at a quilt shop called
Nana's
in Old Colorado City, CO. I also grabbed some fat quarters which I have long since turned into other fun things, plus some extra for "the stash", but I digress.
I was so excited to get some of these done up I neglected to leave anything for the seam allowance. I'm telling you right now it turned out OK but I won't forget next time. Woe it is though when you crank out the pieces for 10 pairs before you notice. They aren't too small to use and they are selling so I am not going to complain!
You can see the size here with Rhetta as my hand model and then myself as the model (I have big hands, just so you know).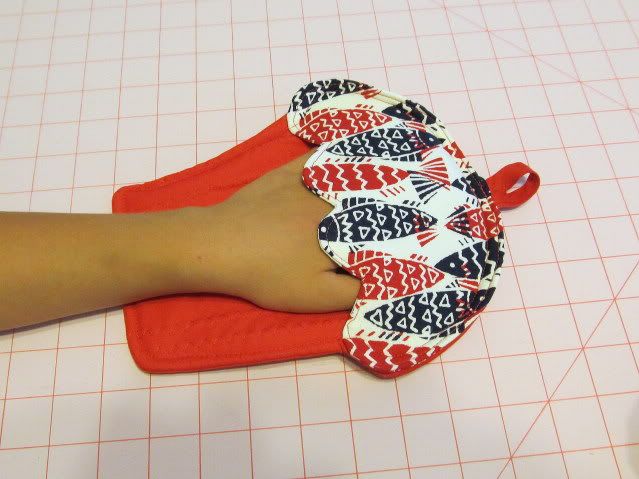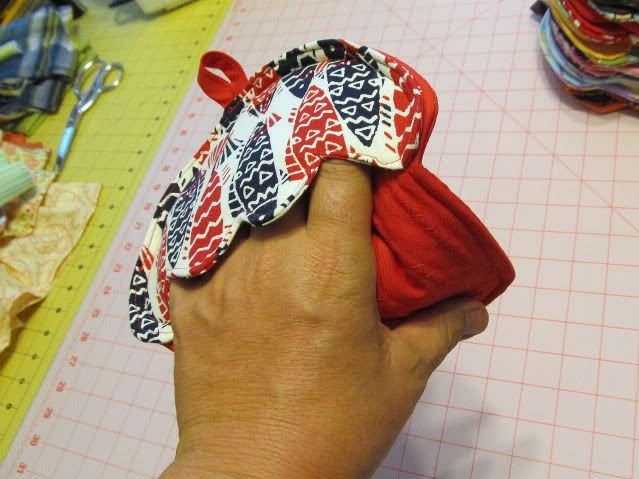 They were super fun to make. I varied the stitching on the cup halves and changed up the prints for mismatched pairs. They're a real hit with the folks at the farmers' market. My daughter also loves them and picked out a pair for herself.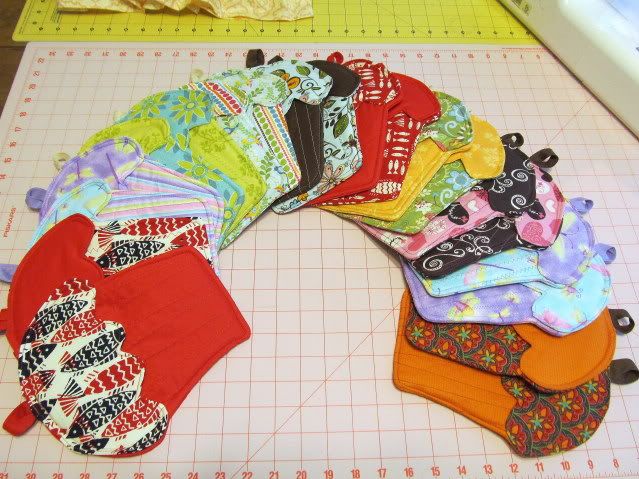 This one turned out my favorite. Not just because of the color scheme but I think because it looks like chocolate. I cannot stop myself around chocolate cupcakes!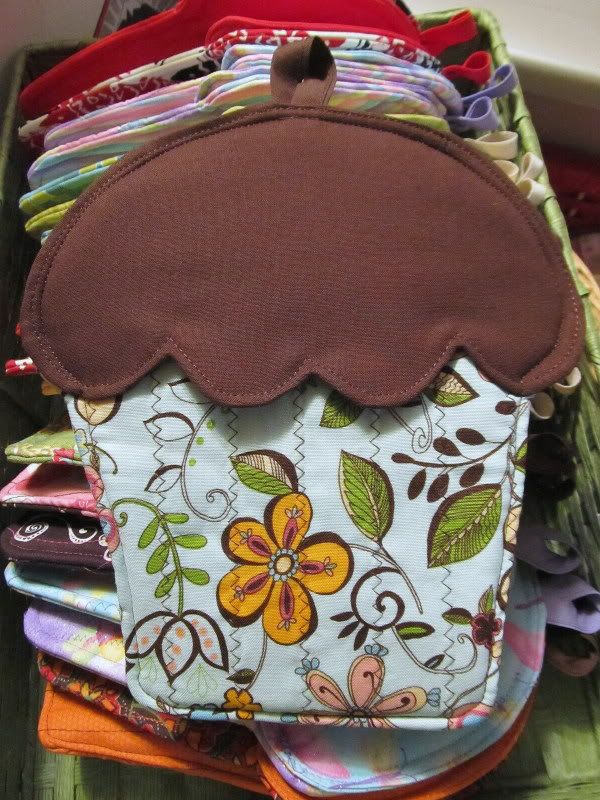 The next batch will be the proper size, I swear, and a friend gave me a great idea for embellishment. Look for that update soon.