We spent the better part of our afternoon and evening at
Vega State Park
today. It was a welcome break from the heat (merely in the lower 80's Fahrenheit) and the fresh air was practically intoxicating.
What best to welcome us upon our arrival at the dam than a wide full-spectrum rainbow?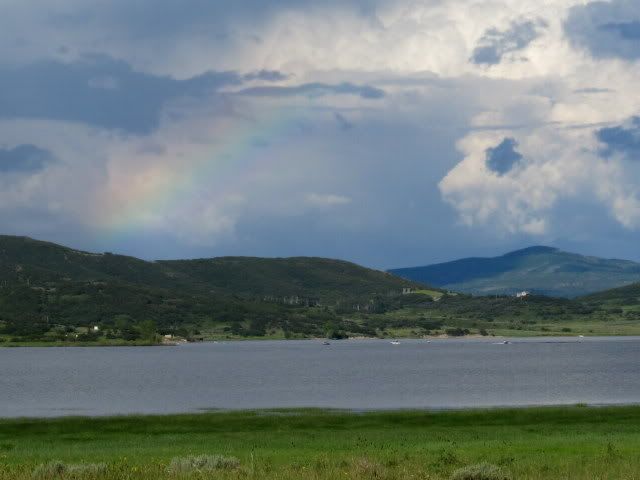 Late summer in the mountains is really late spring. Everything is in full bloom and the wildlife is diverse and numerous.
A sure sign the nights still get cool however is the ripening wild serviceberries. I tried my first one today. It was similar to, yet sweeter than, a blueberry. I think I could really go for a serviceberry pie.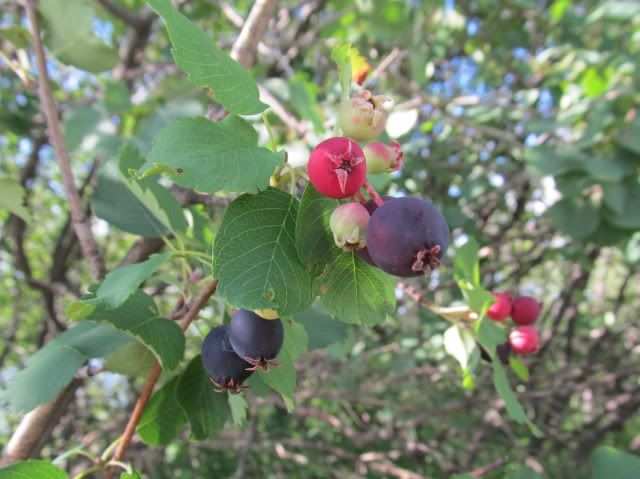 How about this vibrant, red, mountain berry? I forget what Rob said they were but he said they are edible although very, very sour.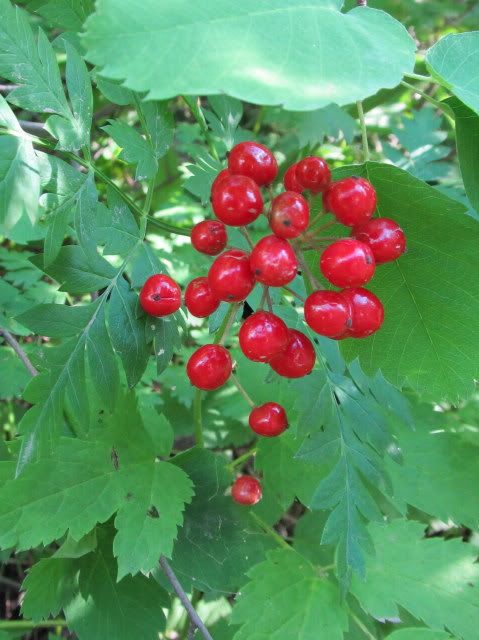 It is a very busy time of year up here, har har. (Mexican Hat-like flower. If anyone can tell me the name of it, please do!)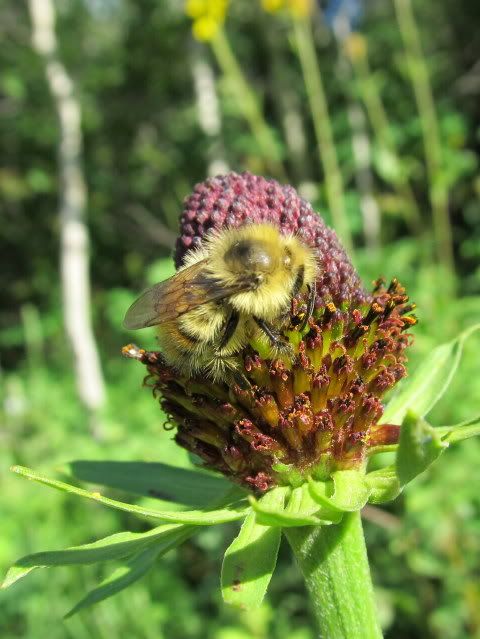 Some other beauties caught my eye, like these: an Indian paintbrush, pink asters and lupine.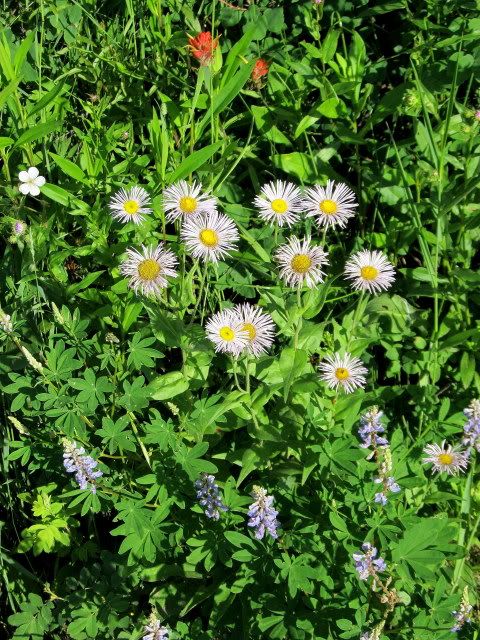 This, I have no idea. She's delicate and charming and her lavender stamens were a lovely surprise.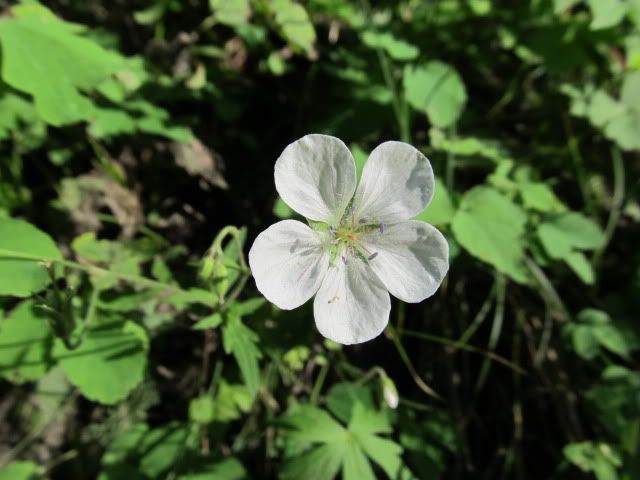 This one, too, no idea and also surprised me. It looked like some kind of high prairie grass only dusted with neat, feathery lavender petals.
Speaking of surprised (oops); spooked a doe.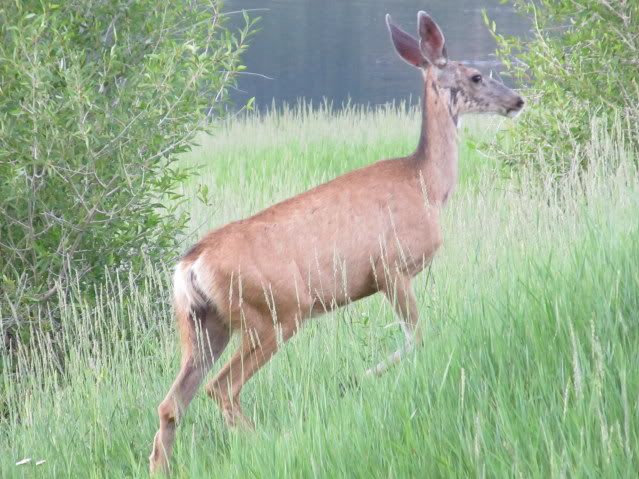 She had been feeding down near this pond created by high waters and left stranded by summer usage downstream.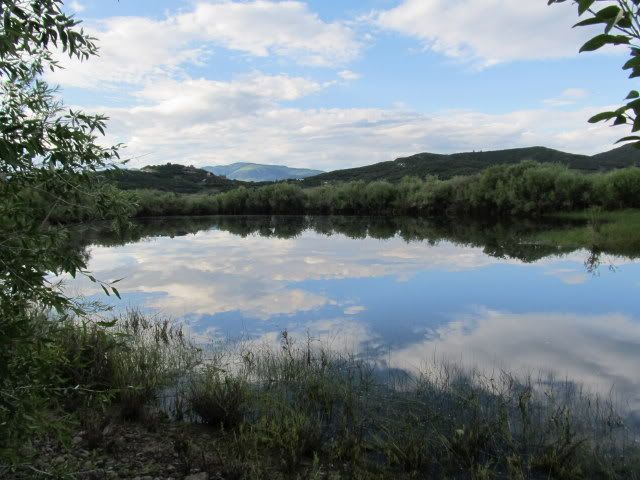 This big guy, an easily-four-foot-long beaver, didn't seem to mind us at all.
I say rather, do you mind?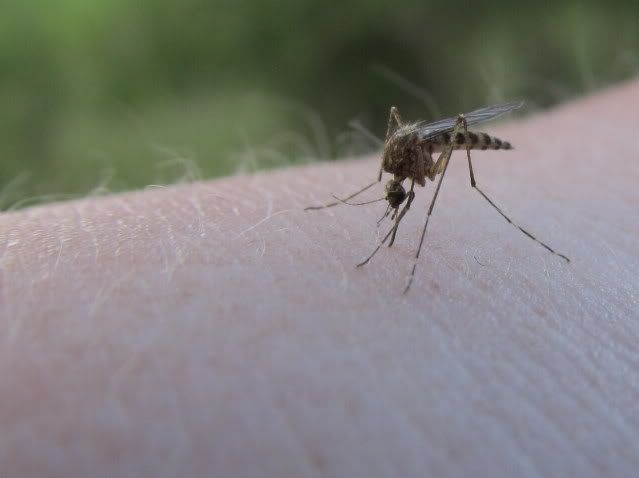 Visible here is an Osprey nesting platform that has, if you look very closely, a nest on it. Neither bird was present during our wandering tour but the gals at the visitor's center said they have a nesting couple up there this year. I didn't dare get any closer than I could zoom from several hundred yards away.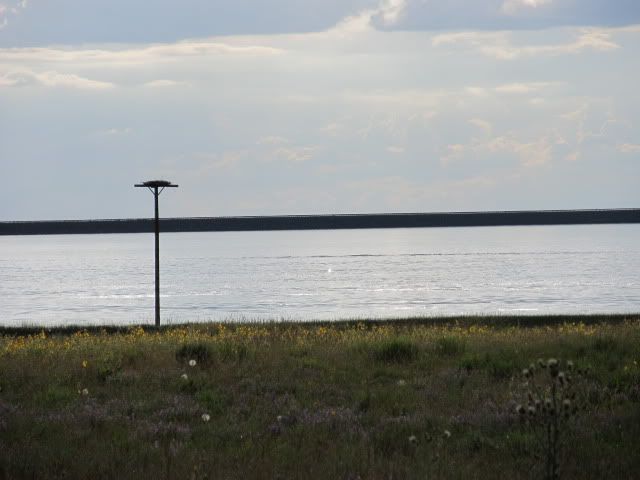 My sweet girl fluttered around with a monarch butterfly finger puppet...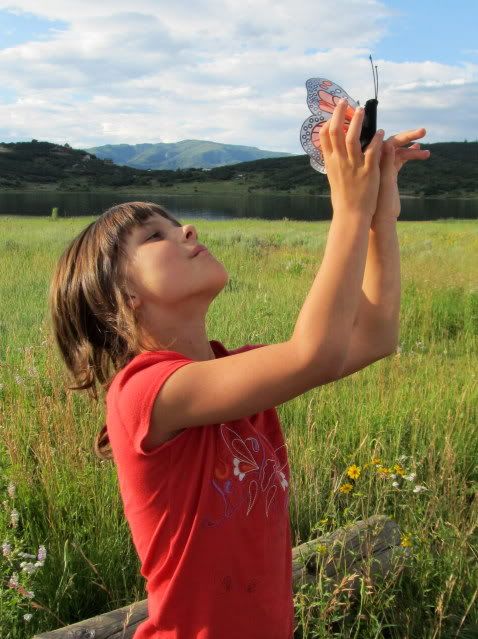 ... while my sweet boy picked a flower just for Momma.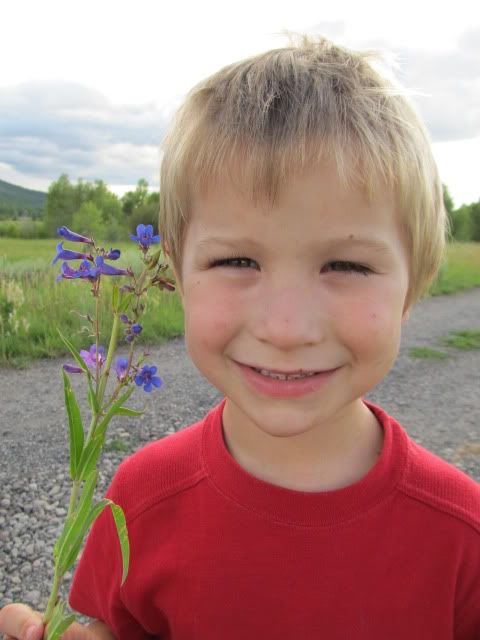 Later in the evening the thunderheads started to form over toward the west so we made our way around the last stretch of shoreline. (this sounds like we hiked around the lake but we mostly had to drive it.)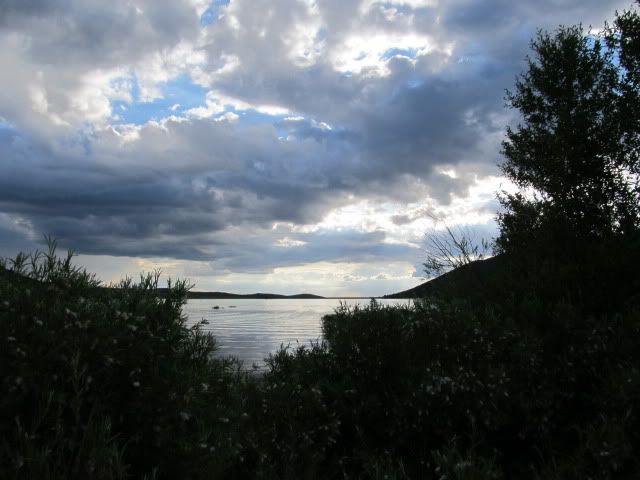 Our last little walk afforded us a nice spot for a family portrait before the long drive home in the dark.
We've been dreaming about a summer/retirement cabin in the mountains somewhere close by. Gunnison was our choice 10 years ago followed by something up on Lamborn Mesa nearby. Today that dream switched to the Collbran area. We were
that
enchanted.