Oh my, how my boy is growing. At four years old he is wearing 5T's, size 11 shoes, is nearly 42" tall and weighs 46 pounds. He loves books and reading, trains and puzzles, running and laughing, and telling jokes like "What's tuba plus tuba? Fourba!"
He and Rhetta made the banner together.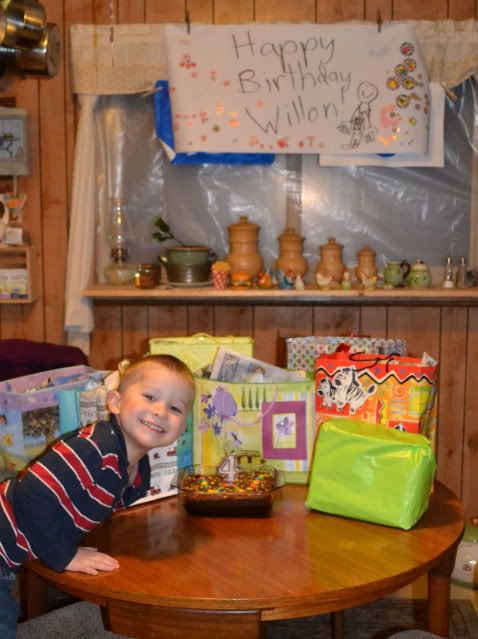 I asked him to sit down on a little stool and smile for me. No, no, smile, at the camera, sit here and smile, a real smile - don't laugh, that's your smile?, just smile honey, OK smile!, good, wanna try another?, don't look at me, whoops you stood up, stupid camera, oh well I..., dang the flash didn't work, why are you out of focus? OK, now just sit down and... would ya smile already!? Fine! make a funny face! THANK YOU!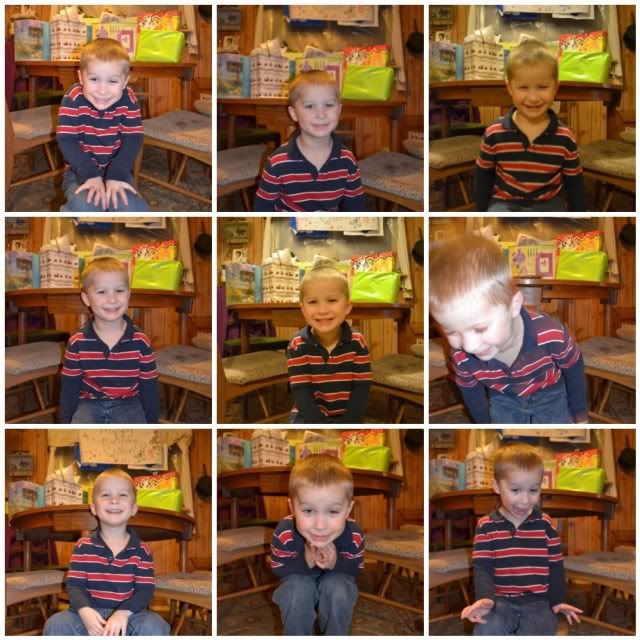 My sweet babies. ♥ Cute even when they're forced to take a picture together.