Yeah, that was dorky but there ya go.
Had the kids' shared birthday party today at the
Climbing Tree Children's Museum
where I volunteer. More pictures of the museum at it's new location
here
.
Out of 36 kids from school we invited only three came but we had our friends and their kids, their school friends and tons of siblings and parents. It was great!
The museum does host parties but since this was my regular shift I went ahead and did the party stuff myself.
Here it is all set up before anyone started to show up. It was a Decorate Your Own Cupcake party with snacks and ice cream instead of pizza.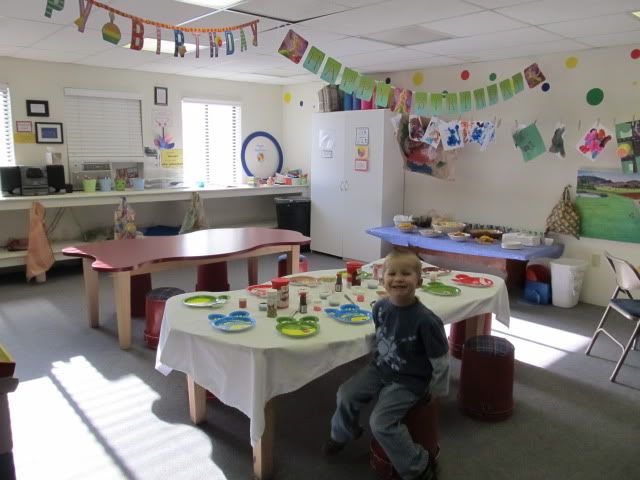 The kids played and played. The stage was as big a hit as always.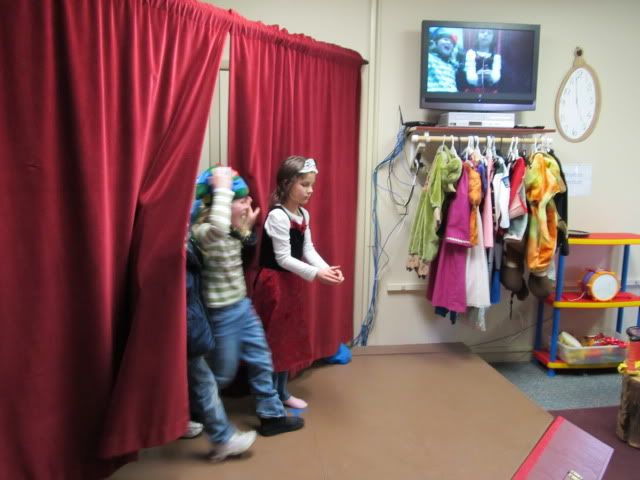 Willon in the Space Shuttle.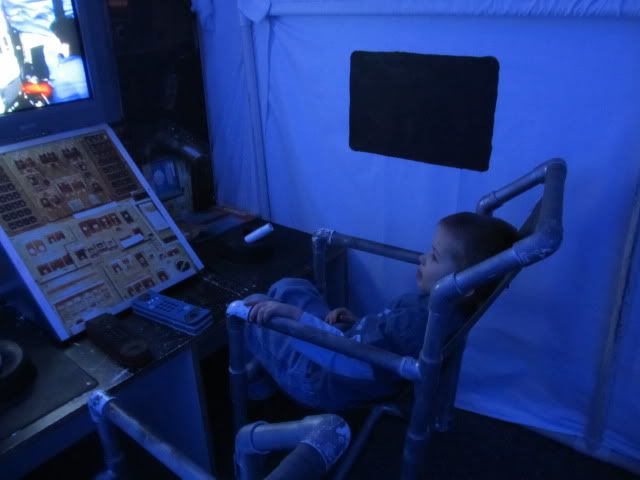 Rhetta, my silly girl, was so entranced by something in the Shuttle room she was the last one to get to her cupcake! I had to go get her and bring her out and there she is headed to the Art Room. I'm not sure if you can tell but that girl has a hitch in her getalong!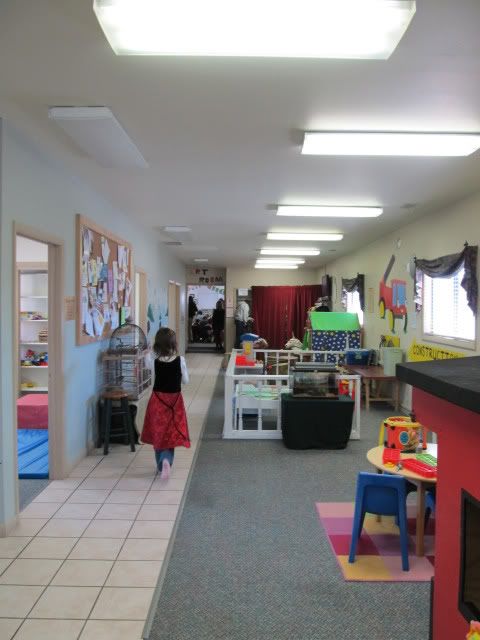 Yee-haw!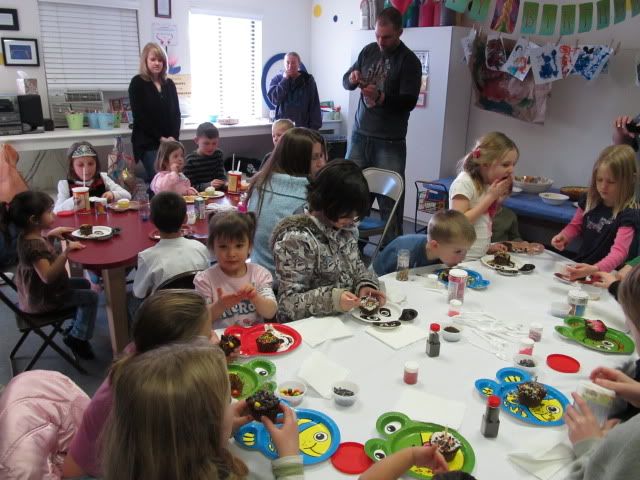 My angel under black light.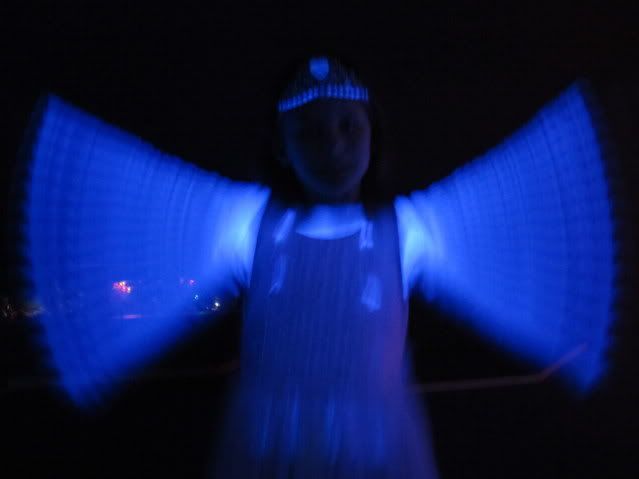 My Buzz (he's such a goof!)