Found ourselves in Delta's annual Parade of Lights last night. A first for all of us, and a first for me as far as being in any Delta County parades. Indeed this year we weren't without choices. We could have gone on the Girl Scout float however Rhetta opted for the less crowded
Victory Ranch
float. Willon tagged along like little brothers tend to do.
We all helped Kelly decorate the ranch truck, #41. I did the lettering on the posters. The kids did hand prints. Rob helped with the lights. It was a grand last minute endeavor by all.
Saving our spot while waiting for the truck -
Helper elves (even Moose got in on the act) -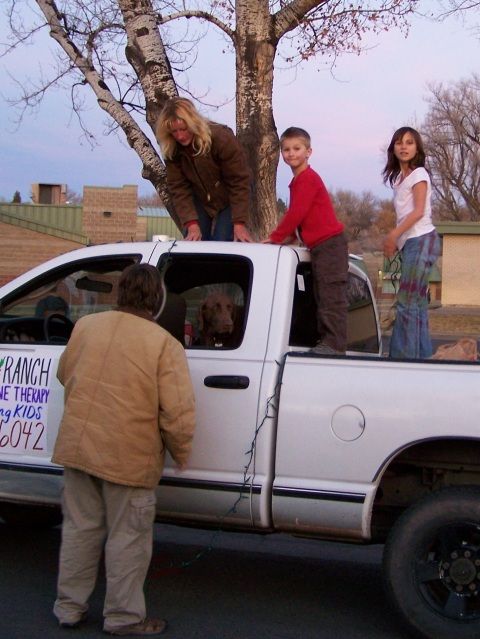 Handprints -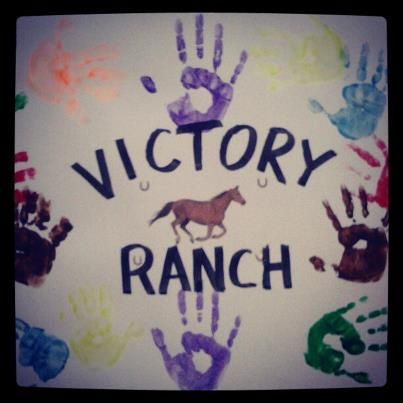 It was a Country Christmas theme so the ranch float fit right in. The kids wore cowboy hats and carried stuffed horses. There were 7 kids riding, one mom, and Rob and I handed out candy from santa hats. Let me just say, now that I have been in one I understand why they are out of candy by the time they get to our usual viewing spot. Here's a hint: set up further south next year and you will rake in more candy than they did at Halloween. Just FYI.
Cute kids -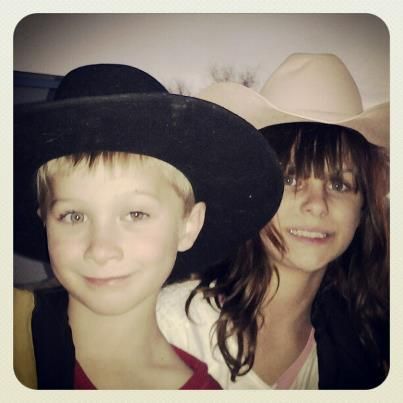 If you know of any child who is hurting for any reason and think they might enjoy being around, learning about, and riding horses, give them Rick and Kelly's number, ya hear?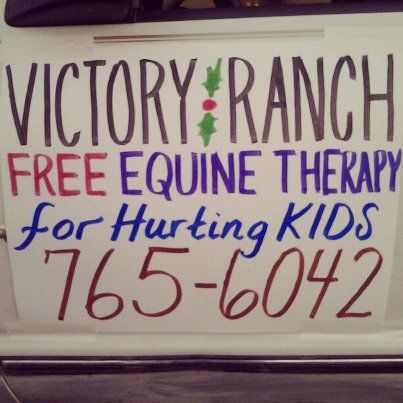 They are some of the sweetest horse folks around. Kelly is a certified equine therapist.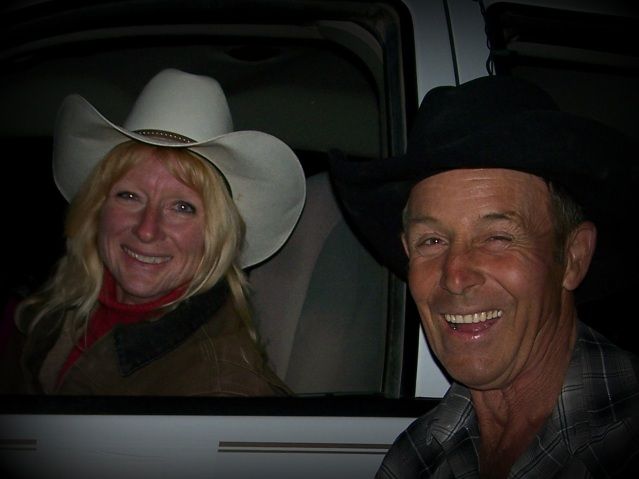 Rhetta wrapped up in Daddy's coat and enjoyed seeing all those people we know from her vantage point. There was nary a person we didn't recognize. We must be from here.
Doesn't it look like a heart halo?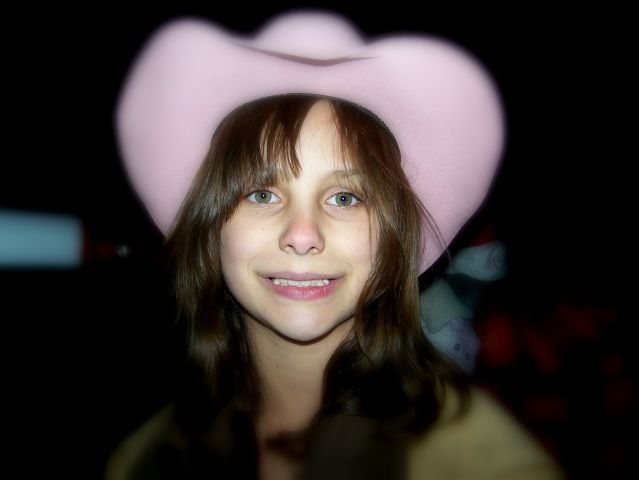 You would be tuckered out too if you had pretended to be a pop-up-holiday-cheer-jack-in-the-box that yelled MERRY CHRISTMAS!! to the crowd for an hour straight.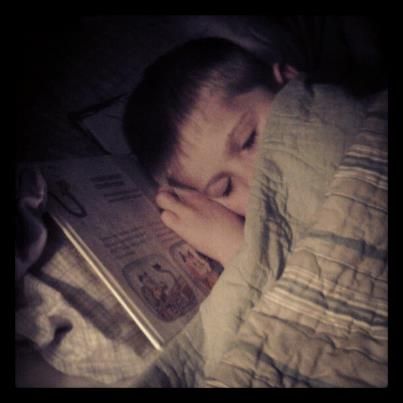 We were so busy last night we forgot to look for Elmer...