... and about 85 other kindergarteners.
Here they sing Rudolph. Willon is halfway up the stairway and in the back, so very hard to make out.
He tip-toed and was able to see me and Daddy.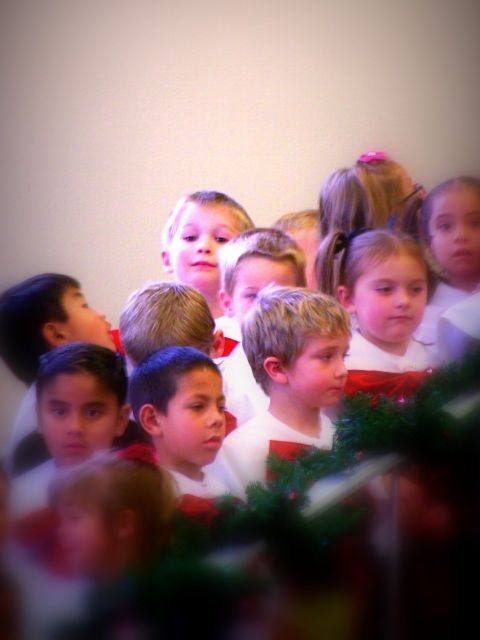 After they sang several songs and recited a poem they got to see Santa Claus.
This was Willon's reaction when he heard he was in line to see Santa.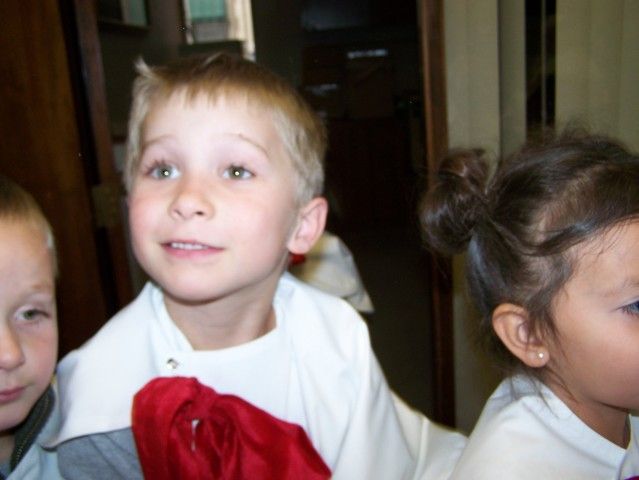 He had to wait in line for awhile but not too long. They were just handing out candy canes.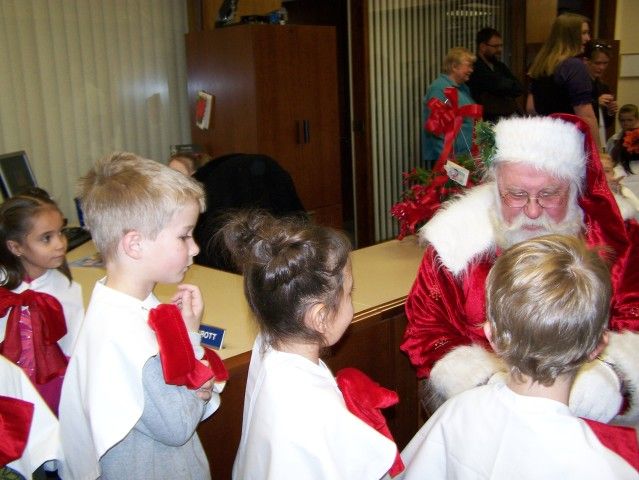 That didn't stop him however from asking the Santa if he was indeed the real Santa.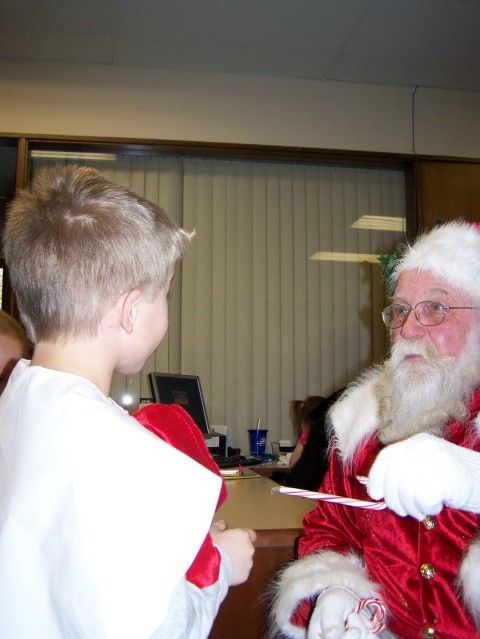 To which Santa answered by pulling on his beard and saying, "Does this look real to you?" and Willon agreed it must be the real Santa because his beard was real. Of course! Kindergarten logic. Gotta love it!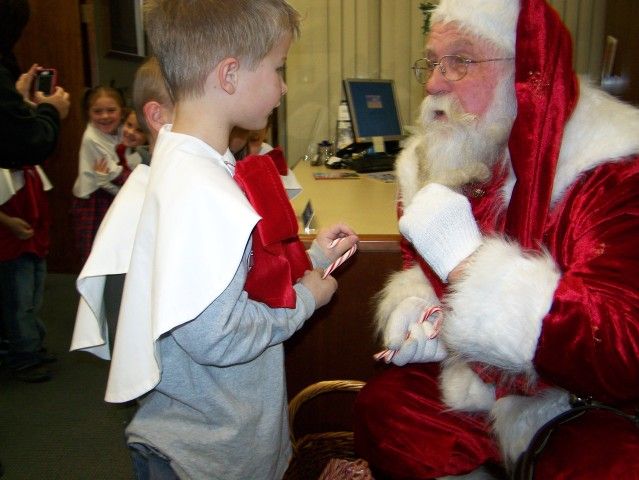 He's such a sweetie boy. Rob and I took him to Dairy Queen as a treat after his concert. The candy cane Blizzard about blew his mind. He'd never heard of such pleasure!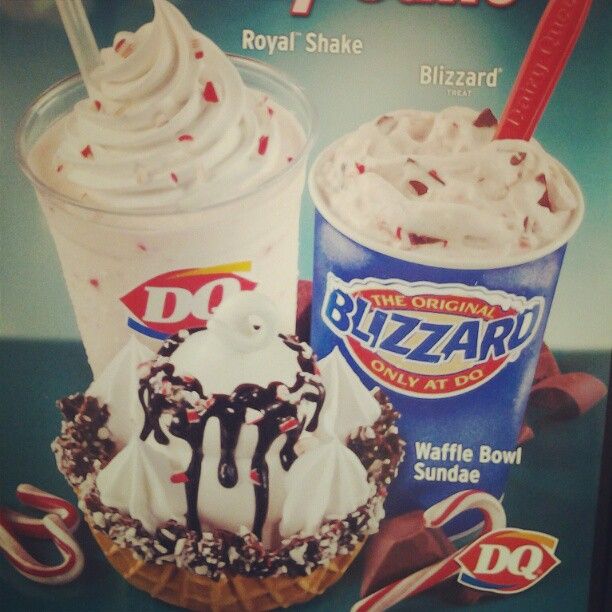 Reminds me of
DQ Fries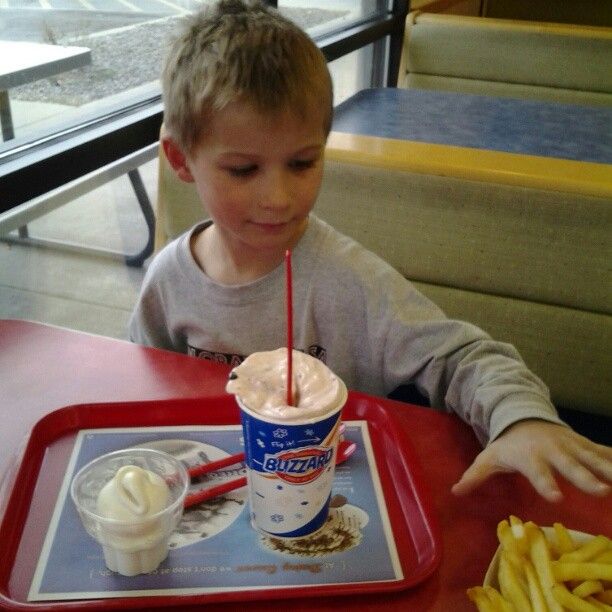 My favorite snack, NOM!
Finishing his first Blizzard. I know this is a silly milestone, but there it is.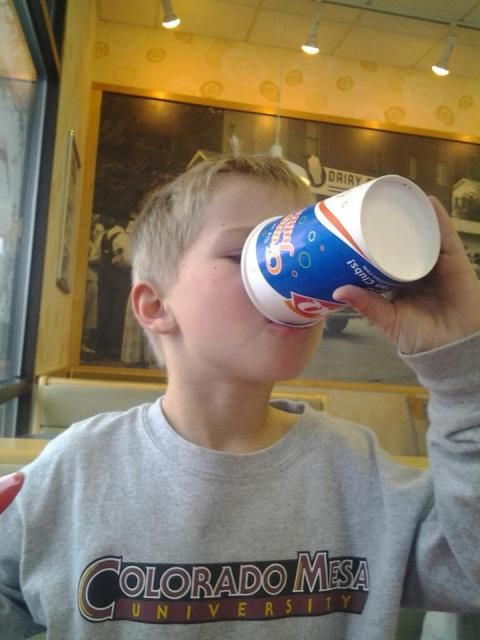 Afterward we took Chester to the lake. Willon wanted to show him the dock.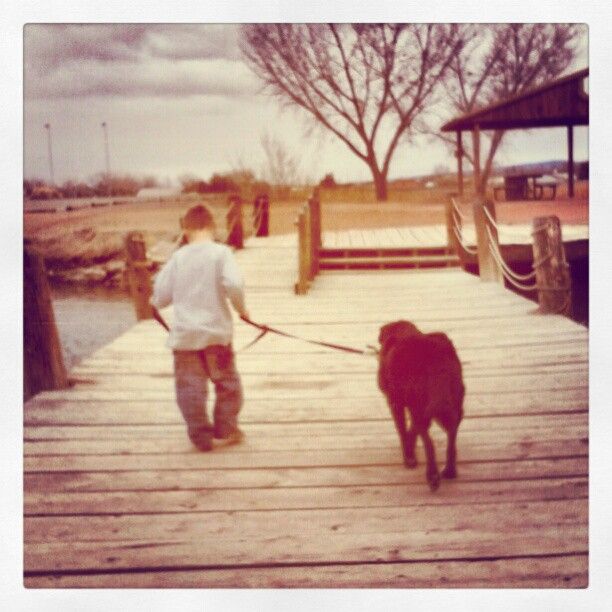 That is a snow storm dropping down a very large mountain in the background. A boy and his dog spooking the geese in the foreground. They were just running. They both love to run. Willon agreed it was a fun way to finish off a concert day before picking Sis up from school.