Our kittens turned one this weekend.
They were so shy at first.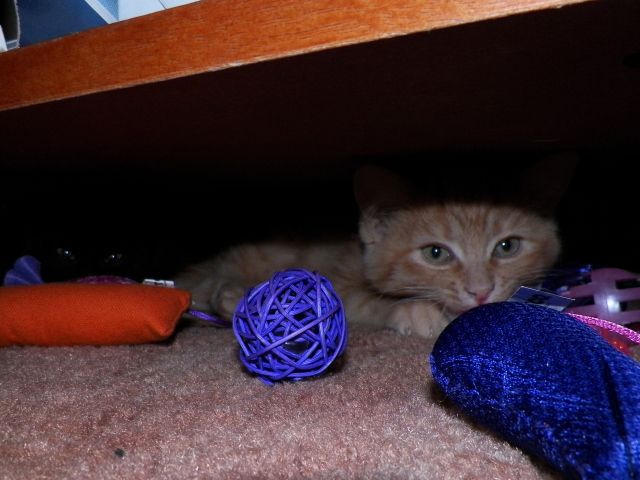 You can see Rocky pretty well. Can't see Dazzle?
How about now?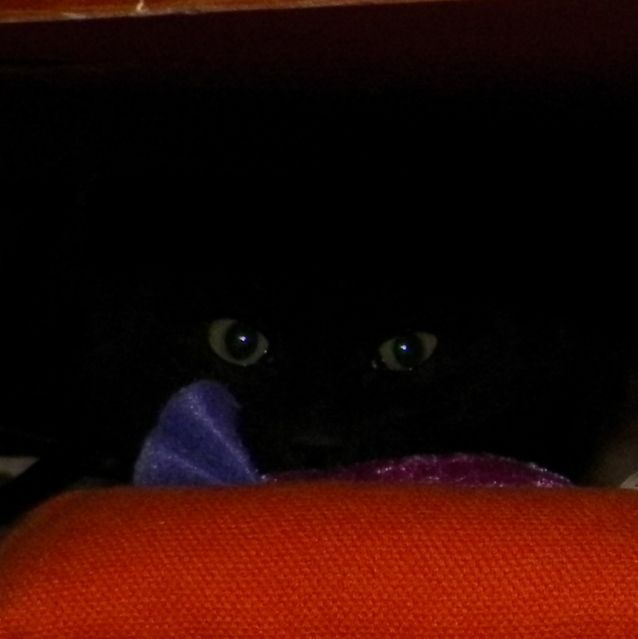 They ventured out for the sake of a little catnip on their scratcher, which incidentally did not survive their first two months - don't waste your money on that particular one from Petco unless you need shredded carboard for compost or something.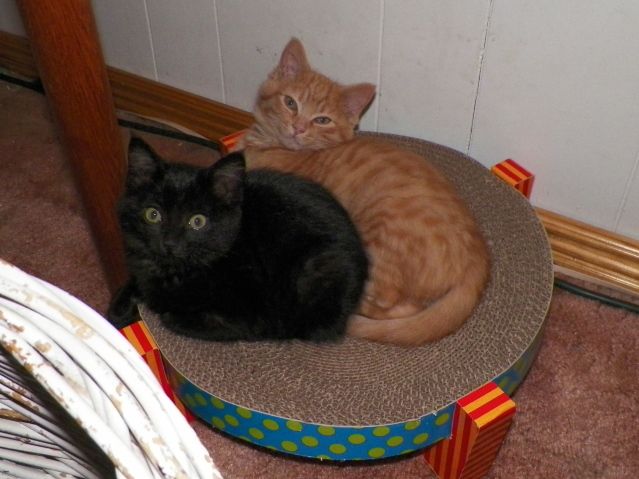 The kids made them cards and got fun stuff. For some reason the cat didn't want to pose on the table. Huh. They were even less interested in the Whoopee Cushions.
Rocky is a sweet loverboy. He doesn't seek attention but will take it willingly if offered. He has favorite sunny spots, loves to catch and kill garden snakes, has a somewhat disturbing grasshopper penchant, and loves to antagonize the chickens every chance he gets. At the end of the day he will join us in the big bed to snuggle down for the night, often purring to the point it sounds like his engine is knocking.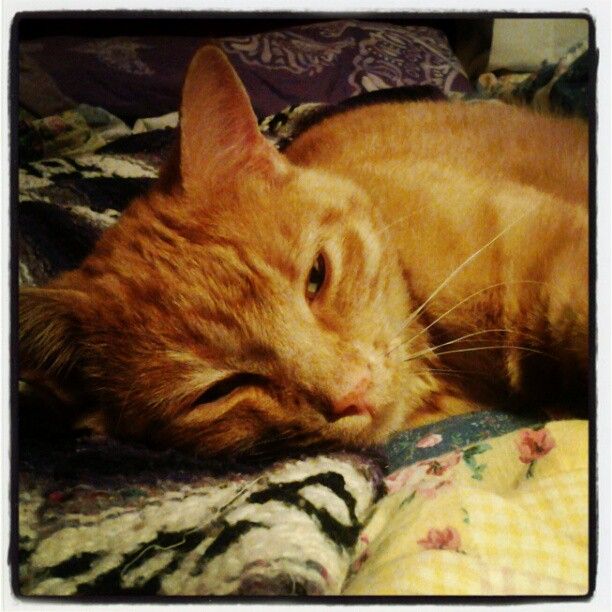 Dazzle remains as elusive as ever. She has several hidey spots: in the linen closet on the towels, under the clothes chair near the closet, in the window behind the curtain, behind the washing machine. She has an uncanny sense of personal space, like her entire coat of fur is whiskers. She will avoid being touched by a fraction of an inch with these amazingly flexible moves. Trust me to get a cat with sensory issues. She is so stealthy she can shadow you through the house without your knowledge. Ninja cat. If I am gentle I can pick her up sometimes and hold her. She purrs when I pet her. Hopefully she comes around more int he years to come.
I had to sneak a picture of her in the dark at my feet - the only time she will grace me with her presense which I am sure is only because I create heat.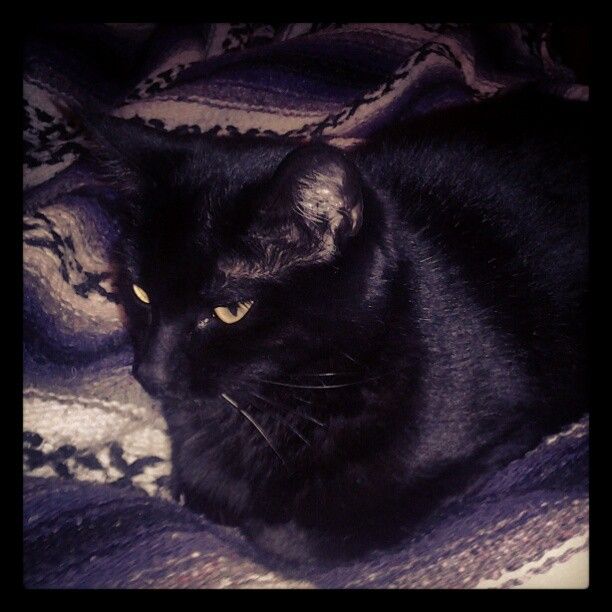 We're reading the How to Train Your Dragon series and watching the movie at every possible chance. This prompted Rhetta to declare we needed a How to Train Your Cat book. I said I am sure there aren't a lot of books by that title, so she wrote one.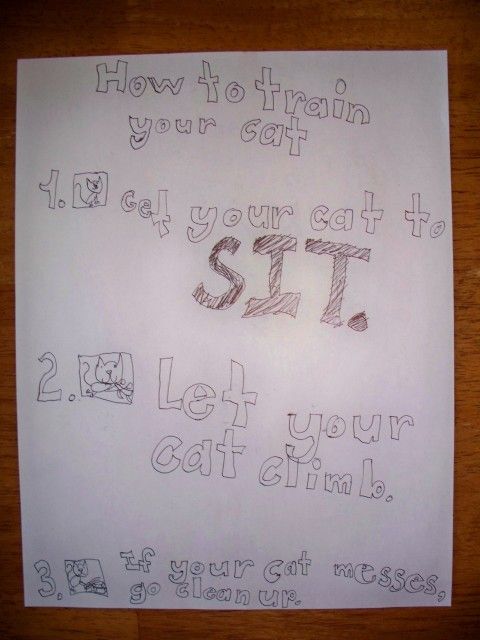 Thank you, Rocky and Dazzle, for letting us share your lives with our own. Happy Birthday!