It's a longer walk to the lake than it is to the miniature golf place. We've been to the lake about a zillion times. Today was our first time playing putt-putt.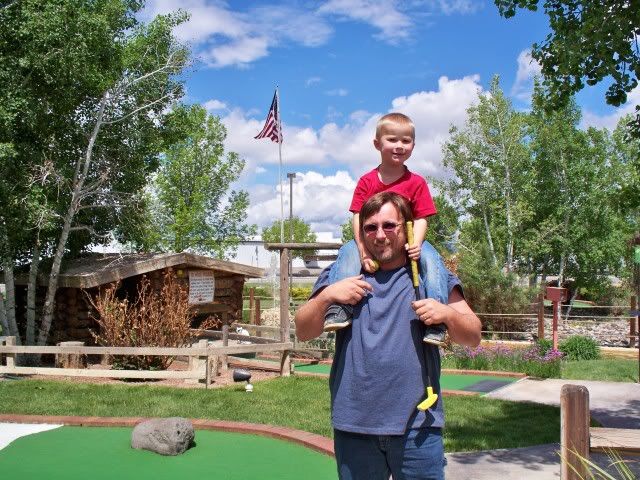 Willon was all fired up and ready to golf. He quickly got the hang of how to really do it on the first hole.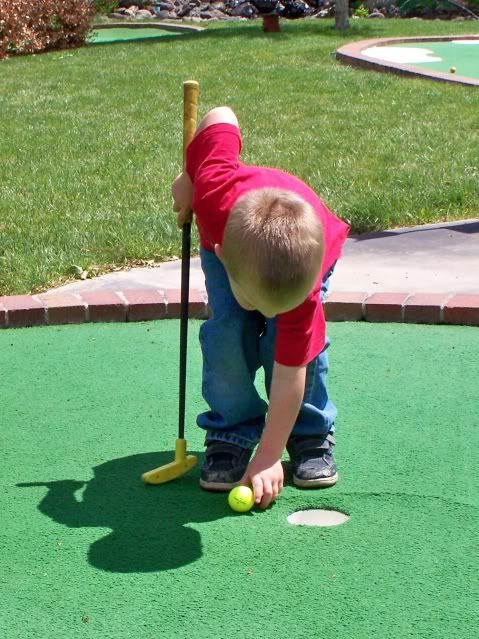 Then he got bored and turned to climbing, chugging along like a train, and running in circles. Good thing his round was free. Still not sure why I paid for a round for myself.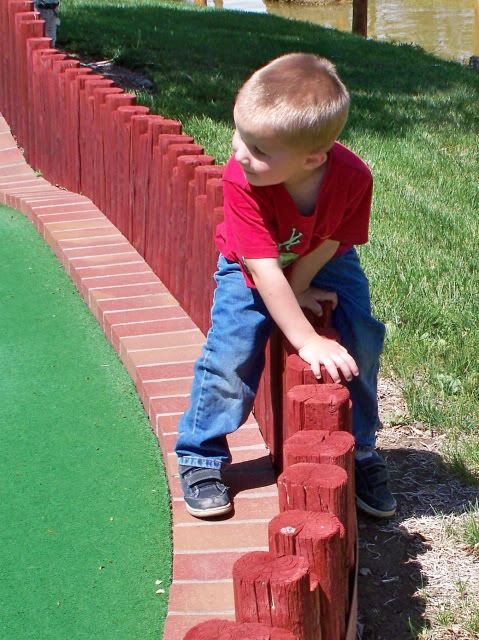 Rhetta loved every second of it. She moved along swiftly not bothering with rules. If she couldn't hit the ball in she'd push it. She managed to go two rounds of 18 holes in record time.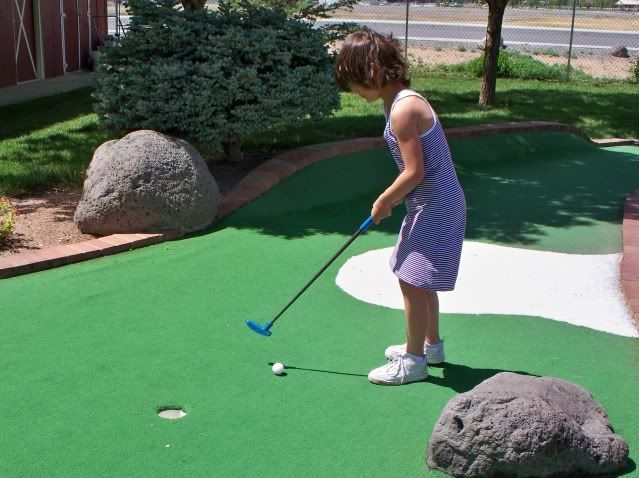 The teenager played his round then lounged around ogling a girl.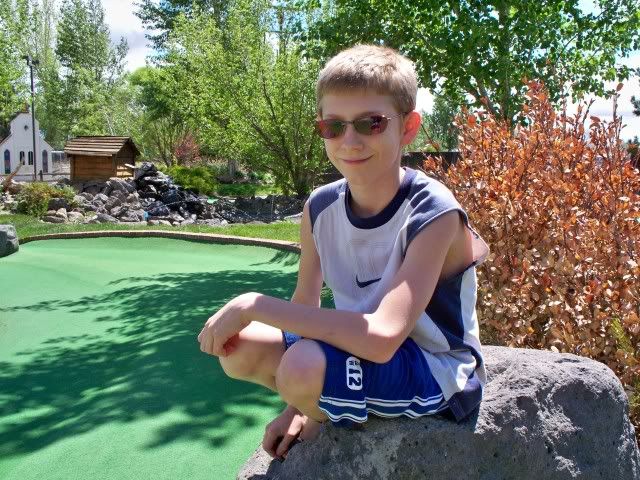 After that we had frozen treats then hit the game room. We blew six bucks on hockey, Pacman, air hockey, the crane, et al. Notice Willon trying to kype a toy from the Super Scooper, heh. Rhetta had so much fun scoring in her own goal. Silly girl.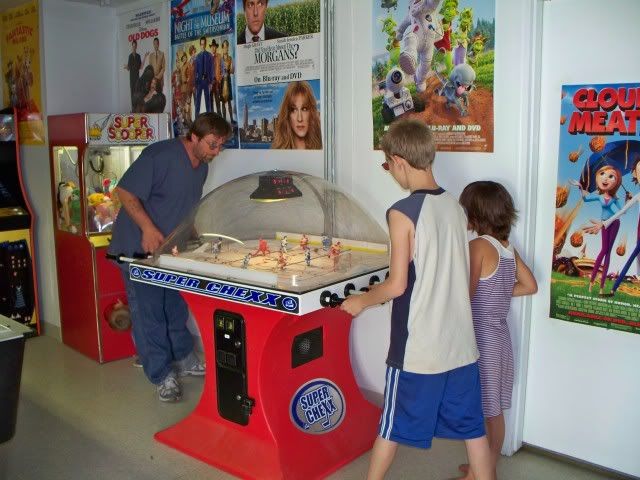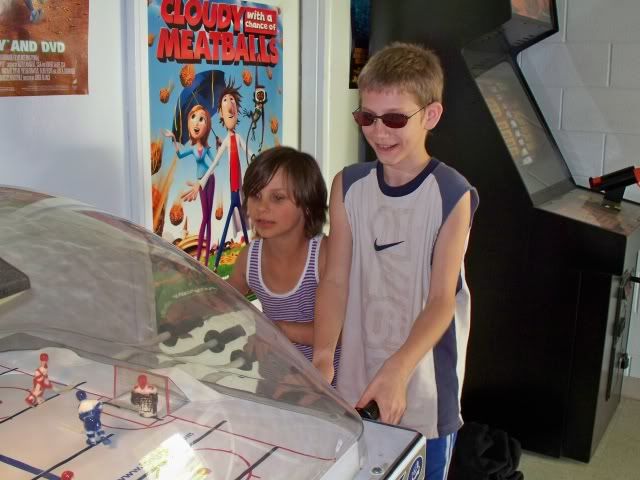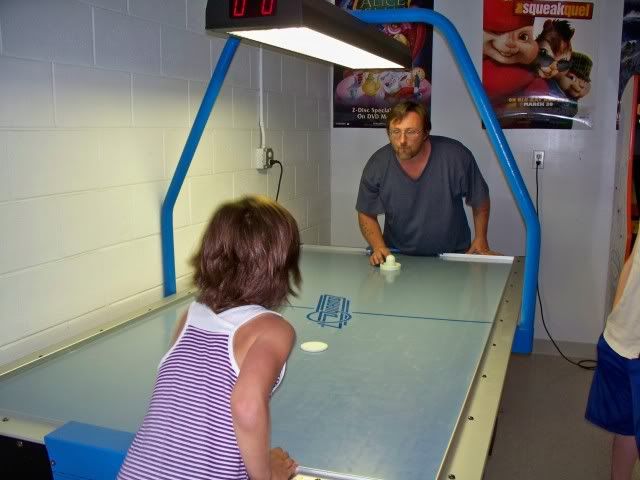 A fine way to spend the afternoon, for sure.