There is if your sanitation specialist is the coolest guy on Earth next to Daddy.
Since he could walk Willon has rushed to the door to watch the garbage truck back down our lane to collect our refuse. It's one of those thrills that never gets old for a kid. Our guy, Dean, just got a brand new truck and today stopped and let Willon check it out. He was timid at first, being so high off the ground in the driver's seat. He later got over his shyness and in great detail explained to us everything he knew about the truck, in the longest run-on sentence ever spoken.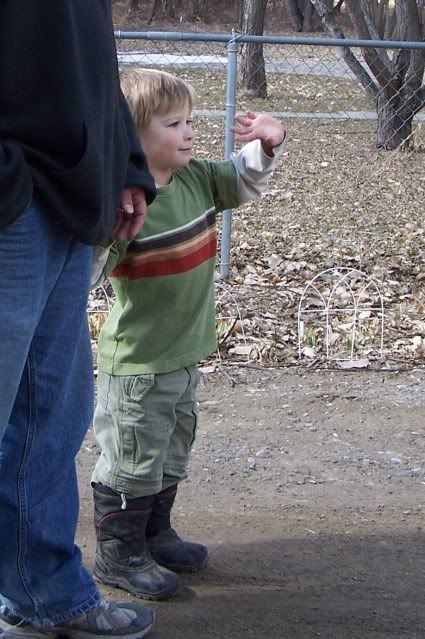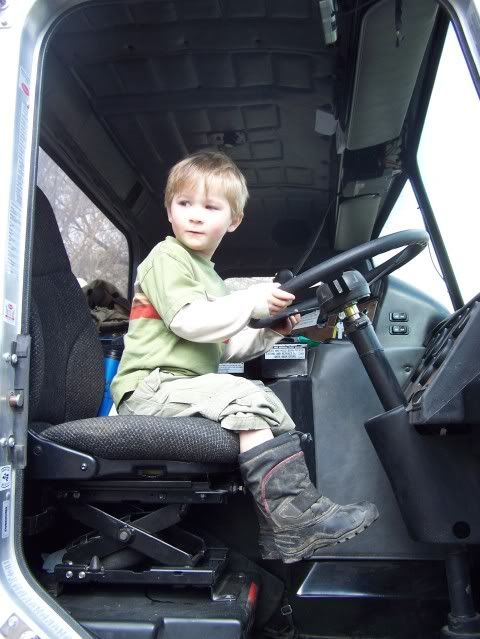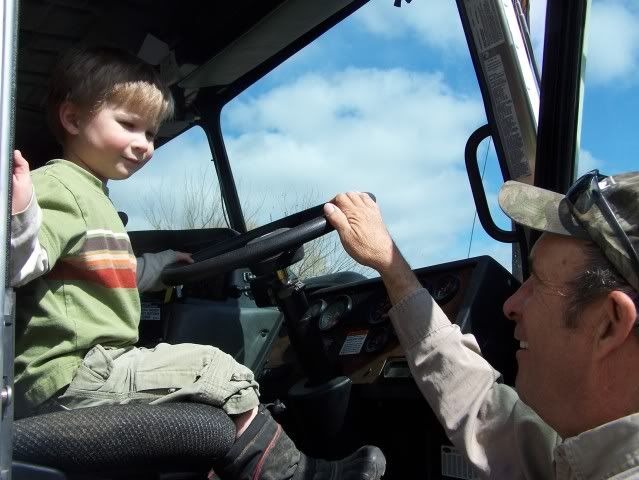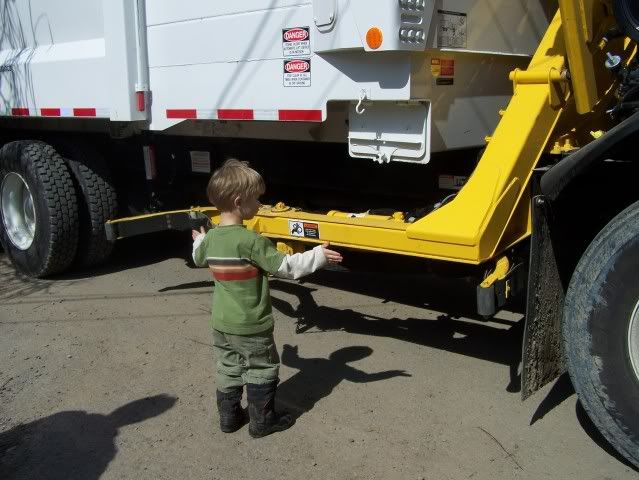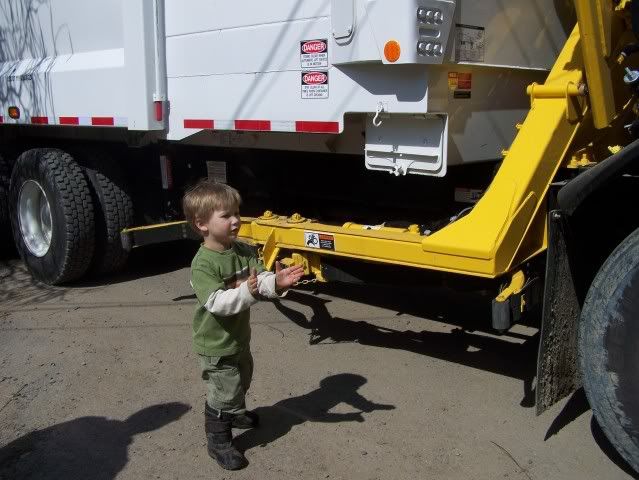 Hey! Get outta there.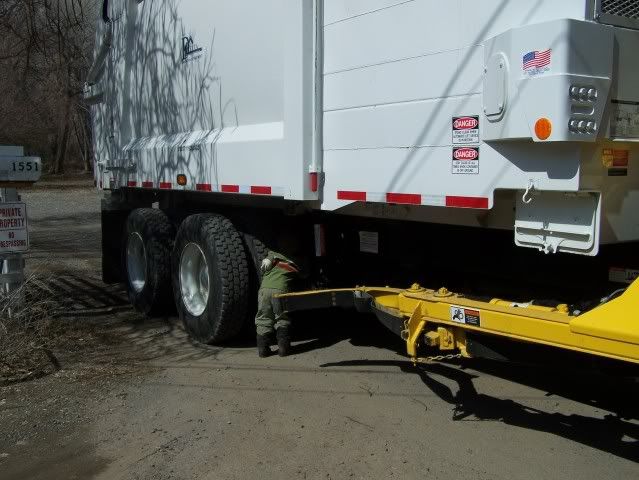 Bye bye!