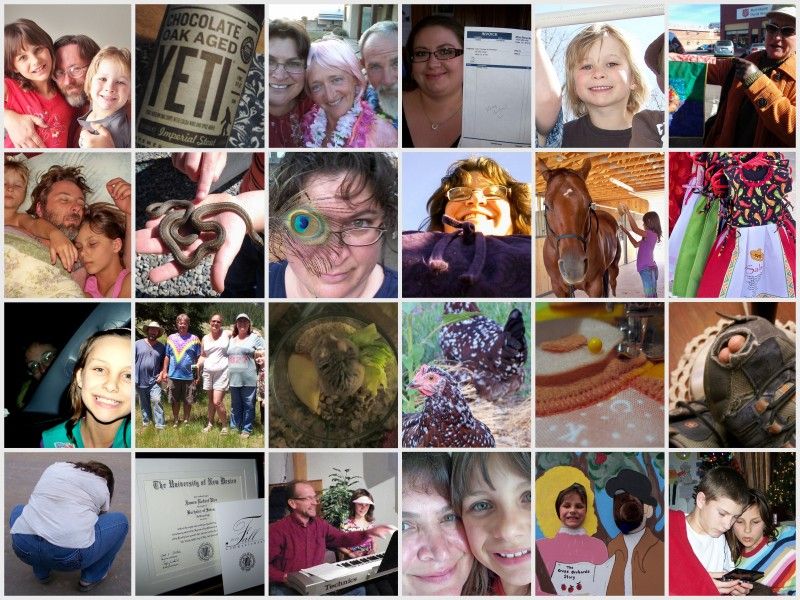 Starting from the top left and moving left to right:
Rob and the kids on Mother's Day
My new favorite beer
My friends at their wedding reception
Rice Recycling signs new customer
Willon's last moments as a preschooler
My friend makes me a mandala flag
Rob passed out with the kids
My friend's son holding a snake from my yard (a sensory first)
A vendor at my farmers market sells peacock feathers
Someone very short took this one
Rhetta and Victory
My biggest sellers this summer (oven door handtowel dresses)
Rob being a creeper LOL
Camping with homies!
Herman the Hamster may he RIP
Speckled hens (new hens for our brood)
Sewing an awesome tag blanket
Willon literally grew out of his shoes. He grew 3 shoe sizes in 4 months.
Me squatting to take fall color pics (thank you teen)
Rob got his Anthropology degree (this really deserves its own post)
Music lessons with Dave
Me and my girl
My girl and Mr. Arthur Brown at Cross Orchards
Teen showing Sis how to operate the 3DS