You know, for $8 you can still get a permit from the BLM office and go out and cut your own Christmas tree which is precisely what we did this morning. It snowed a little but wasn't too chilly. The kids were excited and took it on like an adventure. Our forests are full of fantastic trees; some perfect, some not. We chose one that by our estimates is over 8 feet tall. I can't wait to see it all set up in the front yard, as is our new tradition.
Our little Bohemian.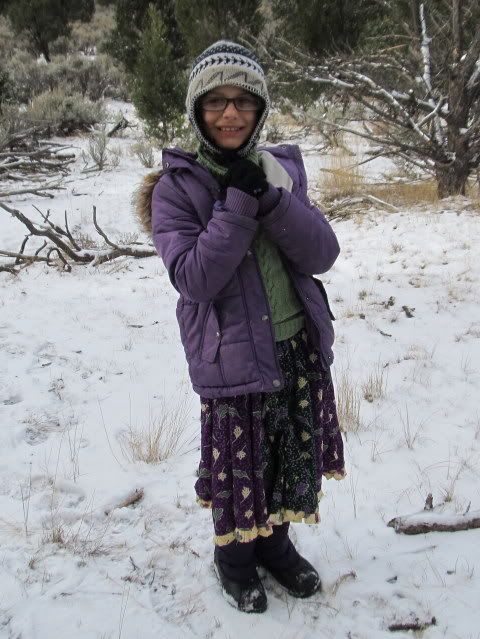 Willon helping Daddy.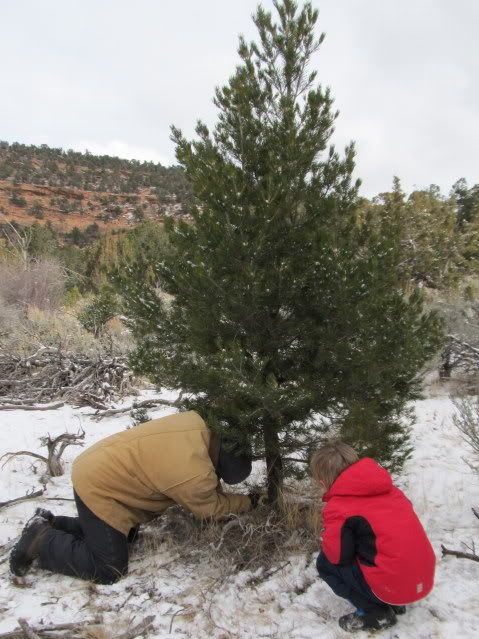 Just look at that view!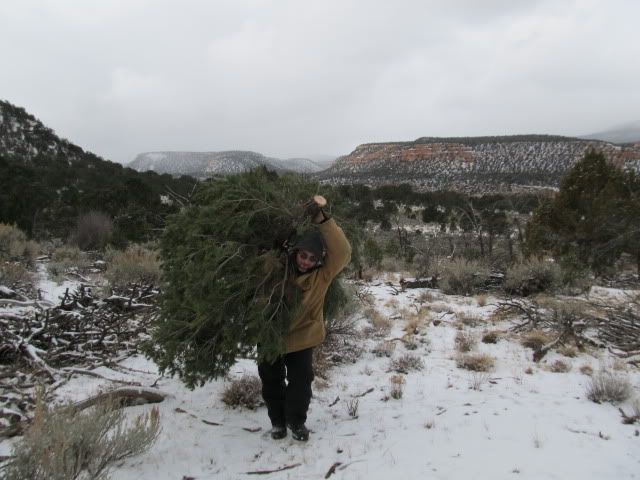 What do you think it's going to look like all decorated?