Harper's Corner Trail
It was an awfully long drive for such a short trail but it was worth it overall. We attended the craft show last Monday at
Septemberfest
in Rangely, CO so it was perfectly natural to make a trip up to
Dinosaur National Monument
and make a weekend of it.
Here are some shots from the trail and various stops along the
Journey Through Time
scenic drive.
Overlooking the
Yampa River Canyon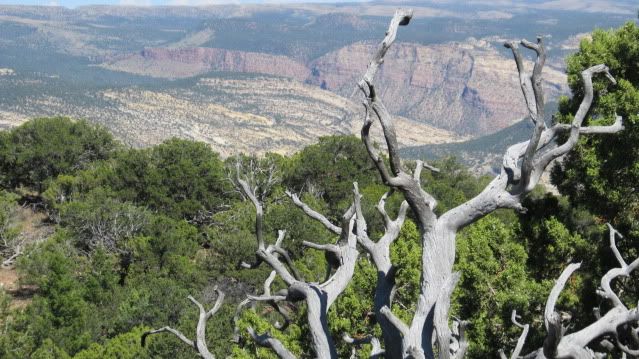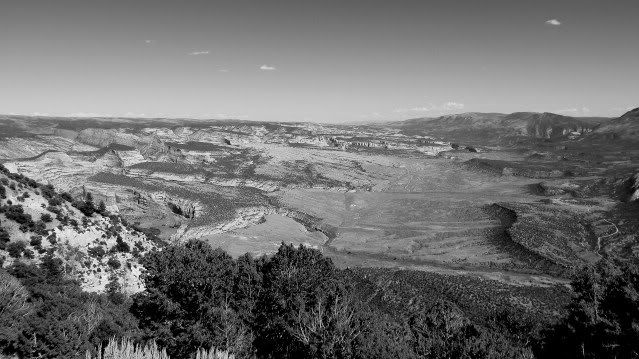 The dead junipers at Harpers Corner were captivating. Some of the contours remind me of fingerprints. In a way, that's what they are.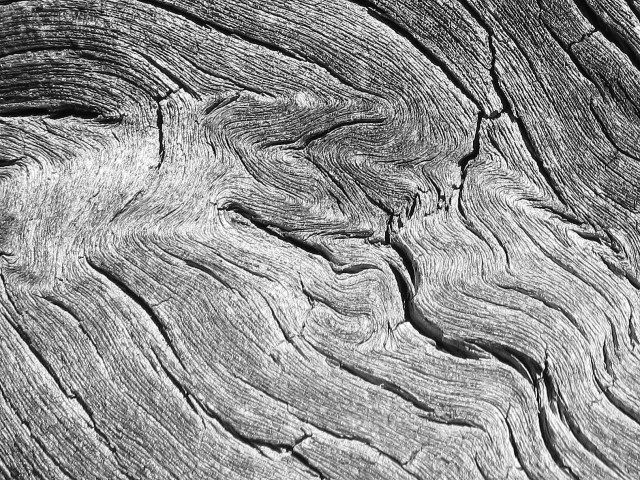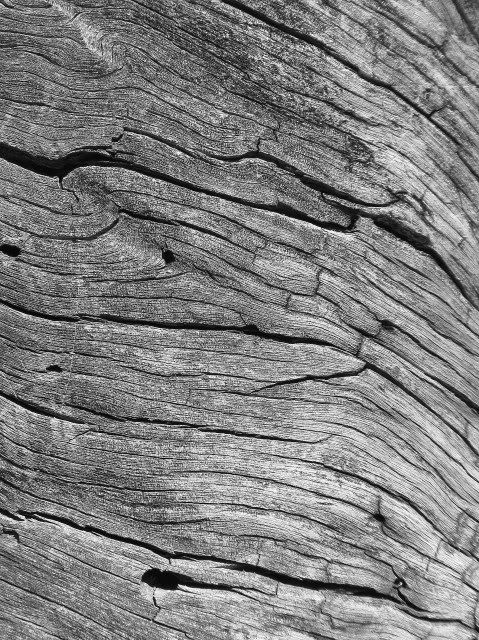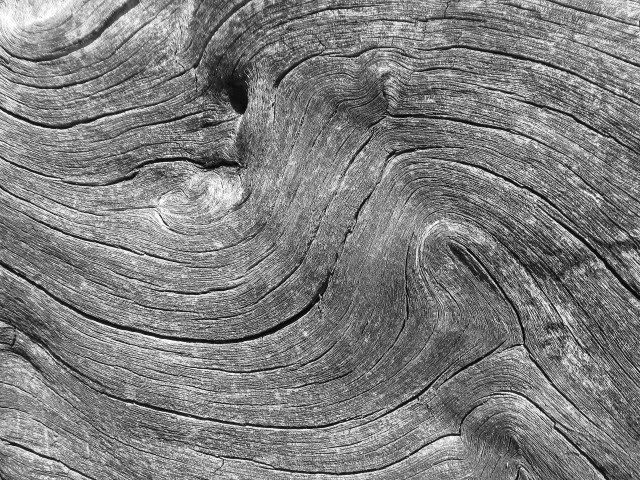 The old growth was taller than any juniper trees I have ever seen.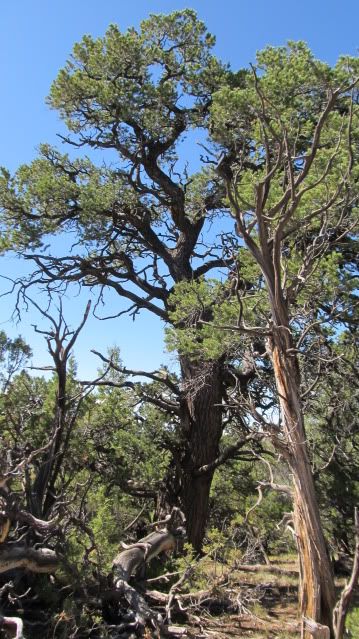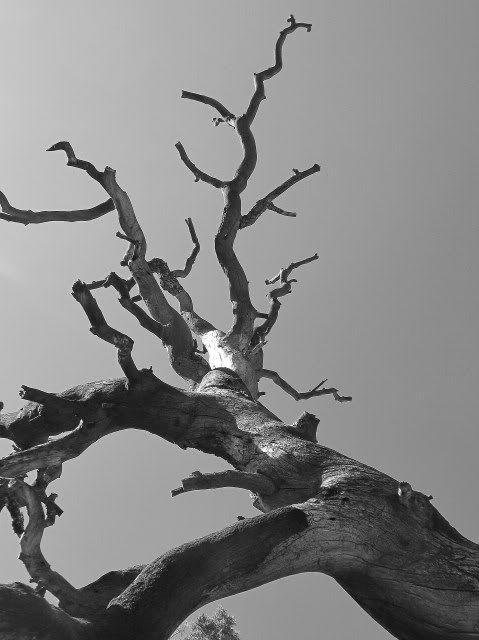 This confused pile of fallen trees shows a variety of stages of decomposition. The more cracked the dead wood, the longer ago it passed. Interestingly, the one in the back on the bottom still has its bark. It looked to me as if a very strong gust of wind plowed them all over at once.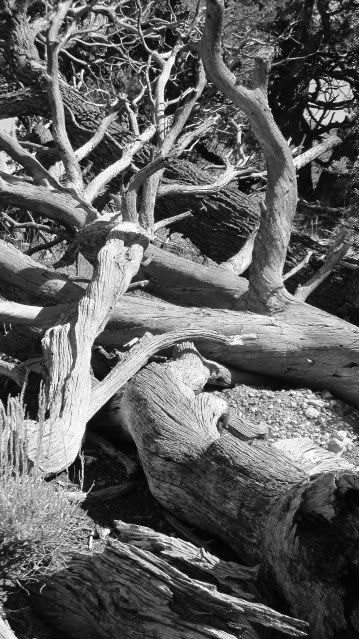 Hi.