He started preschool this morning.
This year is the 30th anniversary of Head Start so I think that makes it extra special that Willon gets to go. Here is where he goes. It is the old Delta High School, then Middle School, now The Delta Performing Arts Center, Backpack Program, BELA Preschool and Head Start. His classroom is upstairs, the second set of windows from the right where you can see the blinds are open and a light is on.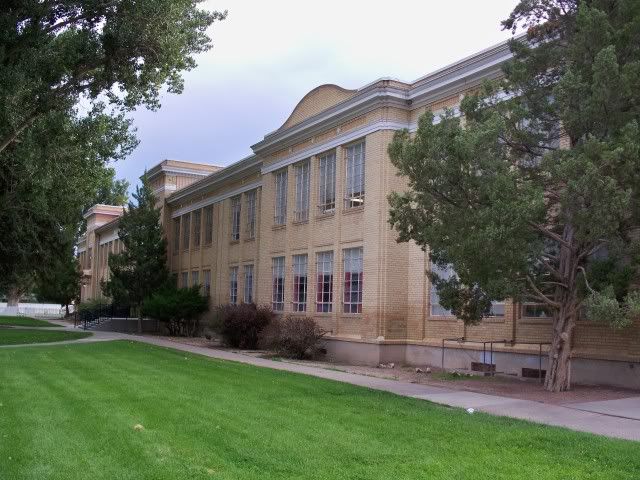 We spend a lot of time in this building for various things so he knows his way around. He said hi to the admin at the desk and took to the stairs. Never looked back. That's my boy!
We found his peg and hung up his tote bag. He posed like the good sport he is.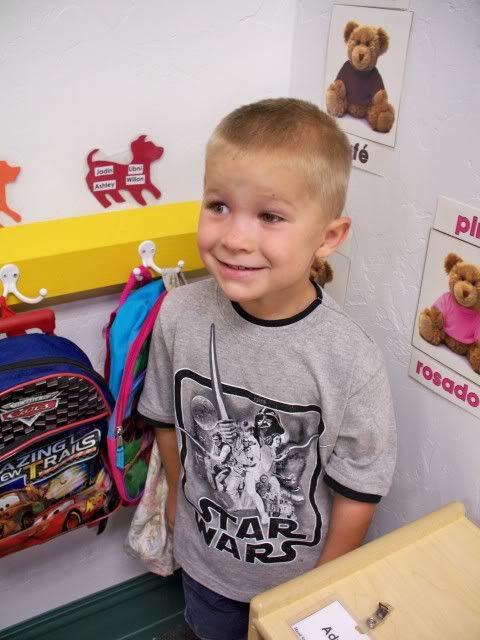 He looked around a little bit. Notice how much bigger he is than his peers? He's still only 3 years and 7 months old.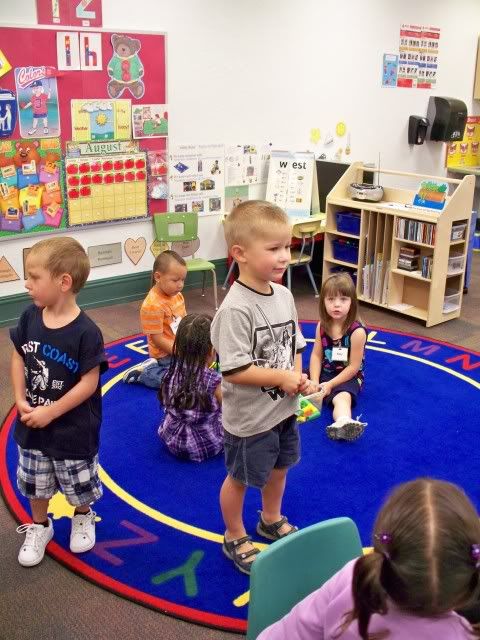 I kissed him and hugged him and he was soon absorbed with a puzzle, tools of course.
I didn't cry. I wasn't even anxious for him or myself. He was ready. I was ready. He's going to shine. :)