Our summer schedule is pretty busy but we like it that way. No one gets too bored.
Today started with me perusing my garden while relaxing in the hammock chair with a cup of black current tea (black). By this time I have already snuggled with freshly awake children, checked email, read the comics, checked in on my message board, cooked and eaten breakfast, watered and weeded where needed, showered, dressed and seen Rob off to work. Well, no wonder I already look tired!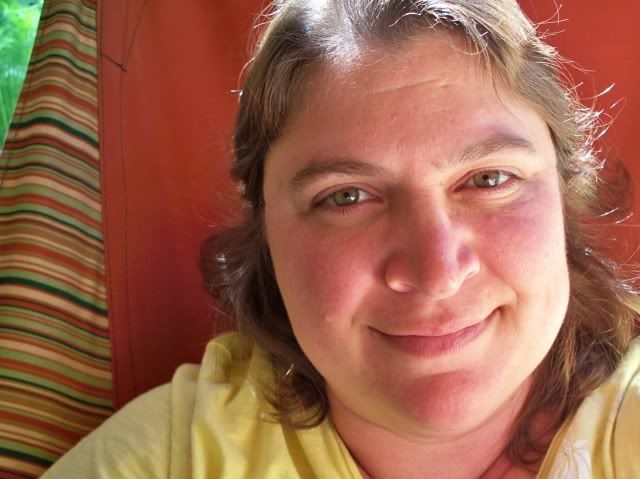 The kids were happy to be getting out of the house.
By the time we got to town it was 77°F which is nice for June so I wasn't complaining!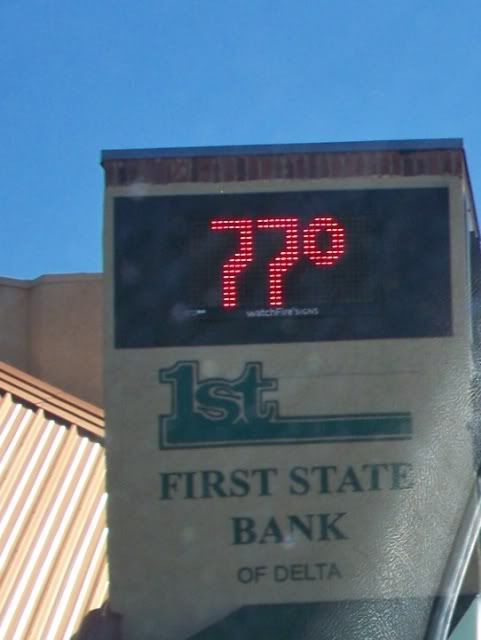 Summer Reading Program is twice a week this summer. Today was spent out on the lawn playing octopus tag (each person tagged has to hold hands with the rest to tag another)...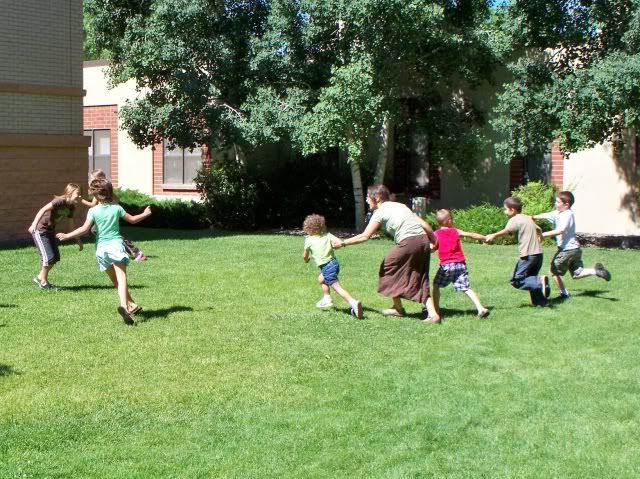 Painted murals they'll later hang downstairs in the children's section of the library...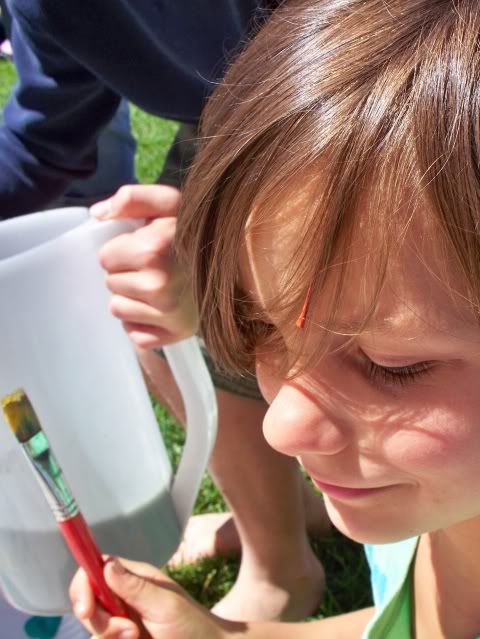 Then Jessica read them a poem and a story with the storyboard.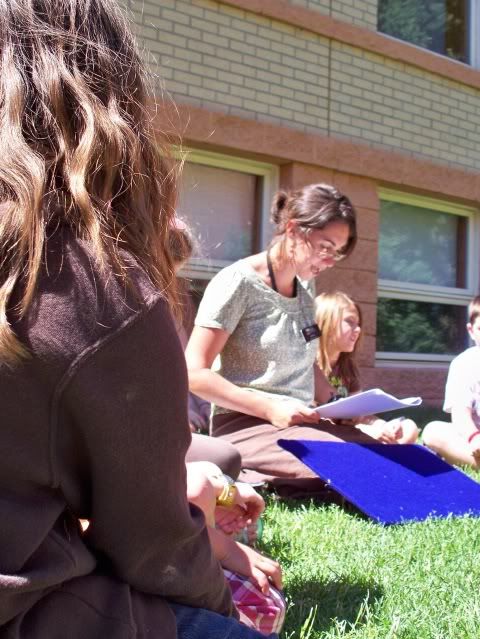 After library we have just enough time to grab a quick lunch at Sonic before we're off to the pool in Hotchkiss for OT. An added bonus, you can see our Wal-ly World on the other side.
The drive from Delta to Hotchkiss is amazing. I am awed every time. It goes from jutting rocks near Austin, to the seemingly barren 'Dobes (pronounced DOH-beez, short for the adobe clay that is abundant out there), to lush green pastures and orchards of Roger's Mesa (including my favorite tree in the county), to the West Elk Mountains and beyond.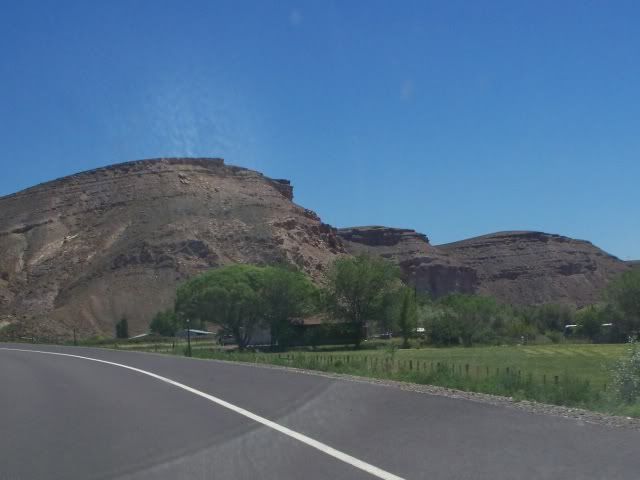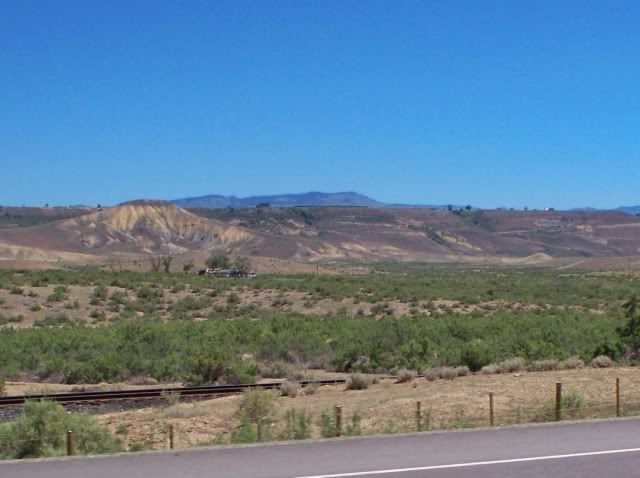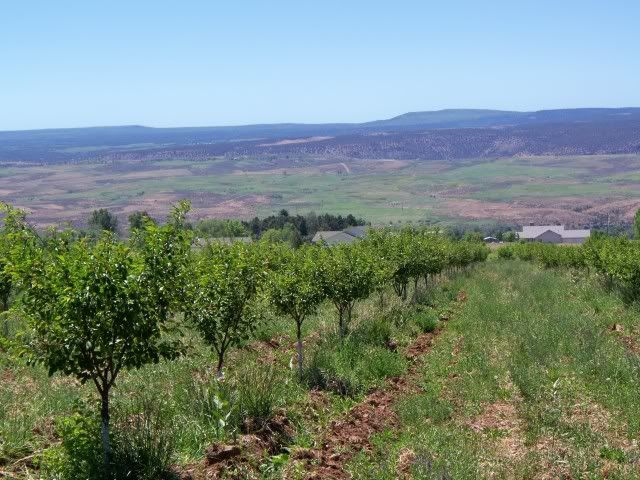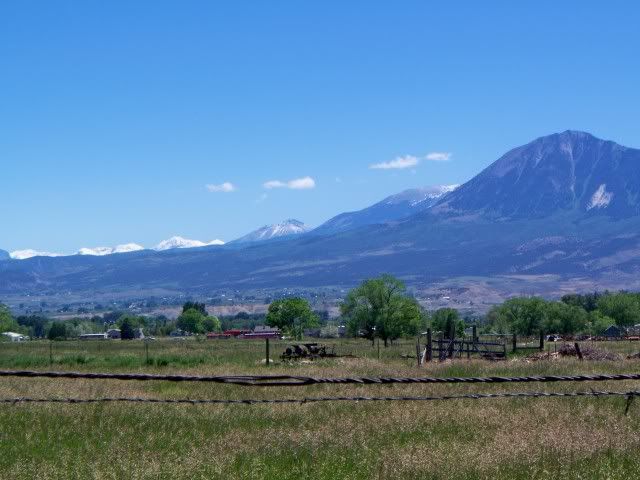 We had to pass through construction both ways. On the way I thought I'd get a shot of the flag person. He graciously posed for me while "riding" his stop sign Happy Gilmore style. I'm submitting this one to
FAILBlog.org
. LOL Weirdo.
Note the temperature is only 72°F an hour later and only 400 ft. higher. That's the North Fork for you.
This is all called the North Fork as the North Fork of the Gunnison River runs through there on it's way to meet the Gunnison as it comes out of the Black Canyon (see map).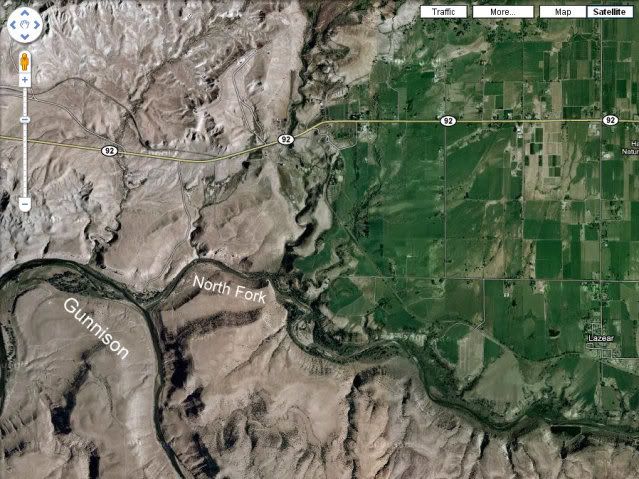 Pool is
always
fun, wouldn't you agree?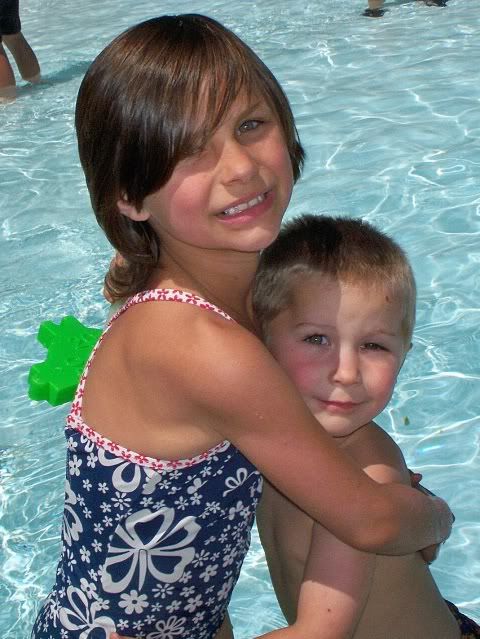 Rhetta had a first besides touching the bottom by herself in the 4 ft. end; she held her nose and put her face underwater! Yay!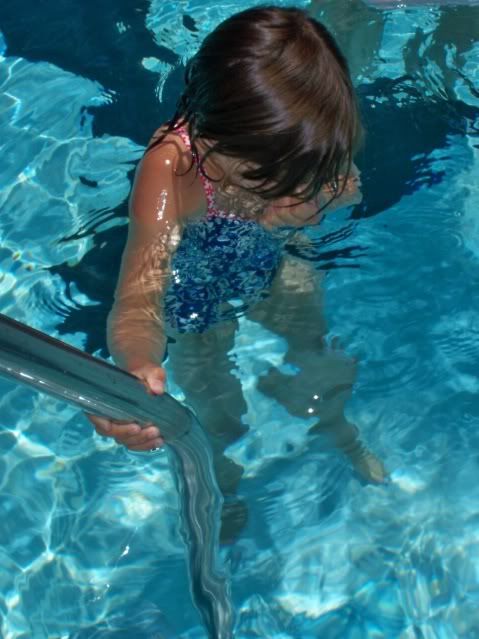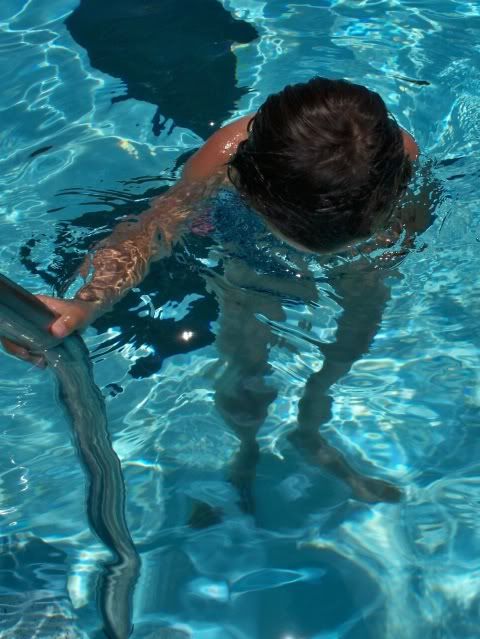 Once we got home I inspected my garden again and found my day lilies had burst forth with fiery color. They were merely budding this morning.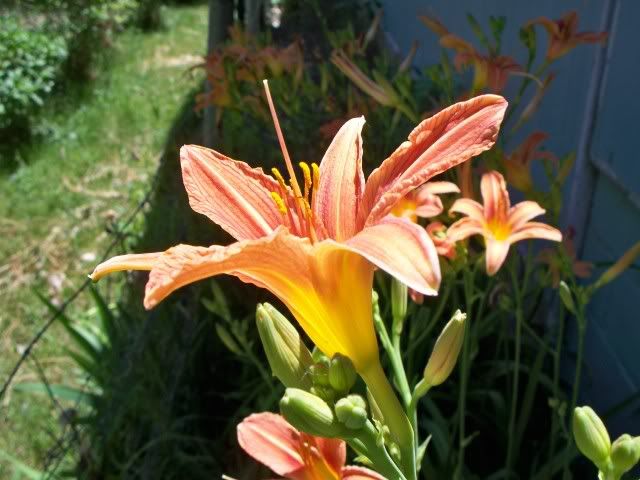 Now we are all just relaxing and waiting for Rob to get home so we can have supper and (boy would I like to insert some fun family activity right here but we've got chores to do!)