Delta County Pubic Library is celebrating their 100th year this year. To kick off their summer reading program they had a carnival, a magician, and CAKE! I did not get a picture of the cake, but I did get some pictures of cute kids, Ann and Addie turning a hankie into a bird, and Rhetta petting Timothy B. You can read why his name is Timothy B. at the end of the post.
Trying the dunk tank. He totally got it right in the center but it didn't trip the "pretty sensitive" trigger. They wouldn't let them go up and punch it either! Kind of a rip for a dollar. I know, I know, but the kids had fun. They did! And they kept trying regardless.
What mugs, am I right?
Got cotton candy?
Pure happy.
Ann turning a hankie into a bird!
She thought he was very soft. ♥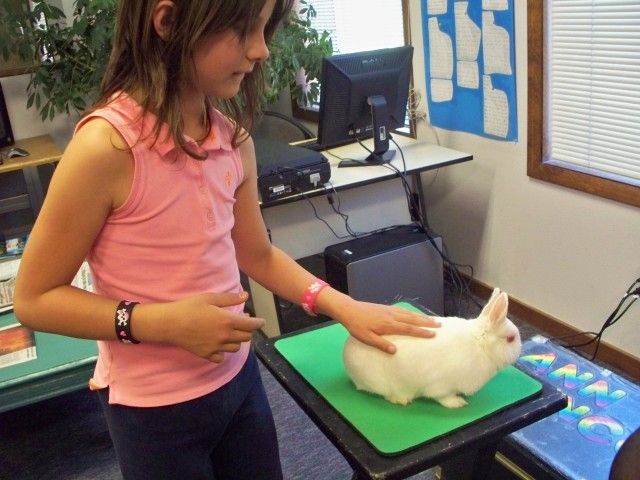 The rabbit's real name was Timothy Bunny, but Ann said he prefers to be called Timothy B. She says he thinks he's a rap star. She told the kids, there's no way he can be a rap star. Why? Because he does Hip-Hop! Oh!