Rhetta bridged tonight from Brownie to Junior in the Girl Scouts. We found a park with a bridge, brought potluck, the kids did skits in small groups, they celebrated their Girl Scout investment (years), and about half the girls got to do the bridging ceremony.
Last moments as a Brownie.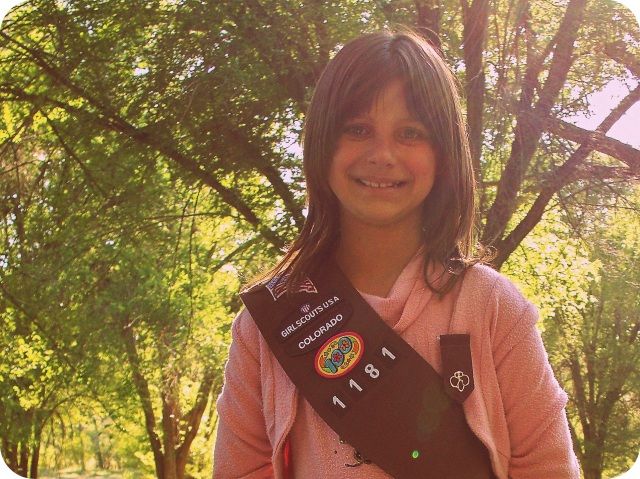 Celebrating one year commitment with her awesome leader, Jessica A.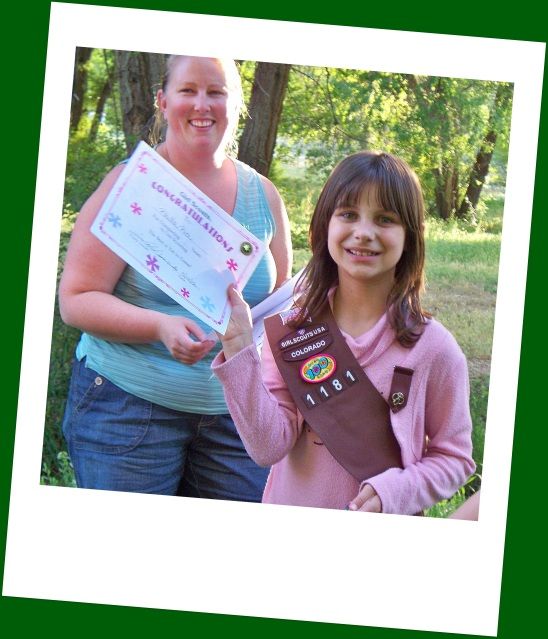 Her certificate and many patches, pins, and one badge earned this year.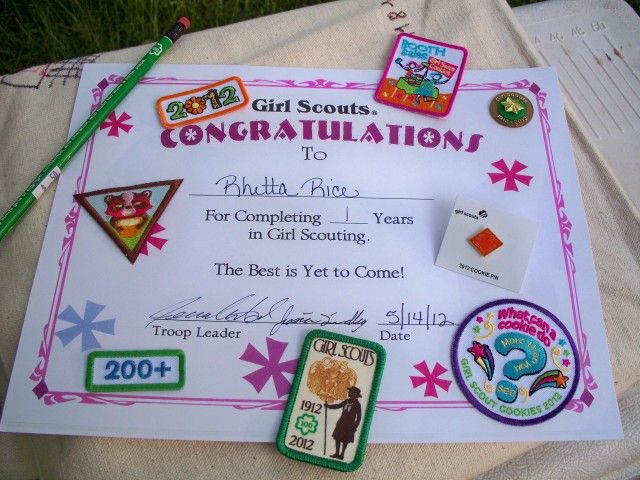 The girls and their skit about their favorite things about being a Girl Scout (Rhetta's was "Investiture Contests" which there is no such thing, what we think she meant was the actual becoming a Girl Scout.)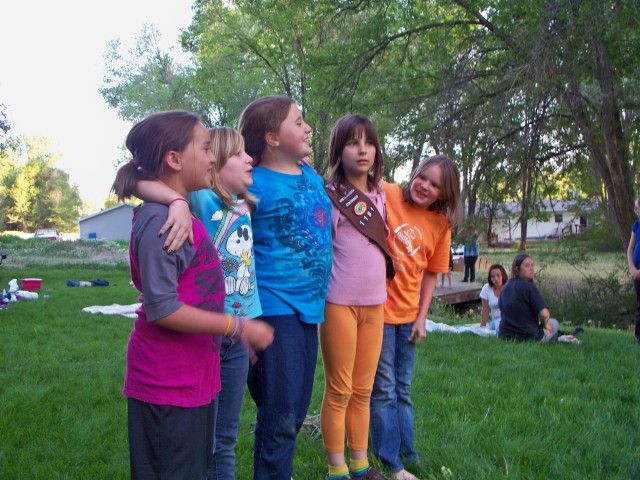 Bridging
First moments as a Junior.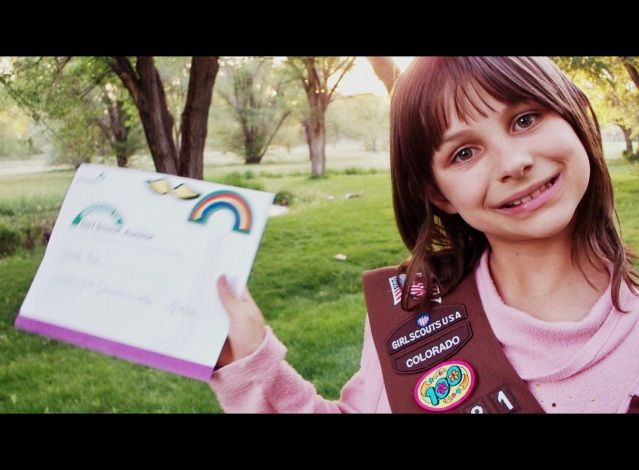 Yeah, I'm a proud momma. She so enjoys this wonderful group of girls.