Some fool decided Halloween was a religious holiday so most kids can't wear costumes to school anymore. At Willon's Head Start class they had a Crazy Hat Day instead. We have a whole collection of fun hats so we took the whole box. Turned out to be the right thing to do because half the kids forgot their own. Yeah, I'm the cool mom. There are cooler, though, because if look closely you can see a couple with homemade hats that are outrageous! If you look closer still you'll see a K. Moon-made hat that looks like a pumpkin. She made that for Rhetta about 5 *sniff* years ago while sitting on my sofa nursing a newborn.
Here's the boy in his fireman's hat. He loved telling everyone, "This is to protect my eyes from getting burned when there's a building on fire and I have to put it out with water!"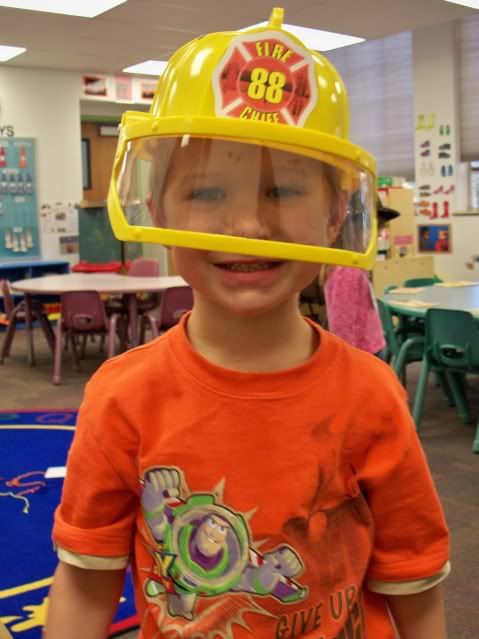 For once it was not my kid picking his nose. There's always one, though, isn't there?