Excuse the blurry spots. My lens has a gash in it. *sniffle*
Our new firepit area. It is very primitive right now but it's very enjoyable.
This is where I hang out, 'ar 'ar 'ar (thank you, Mork)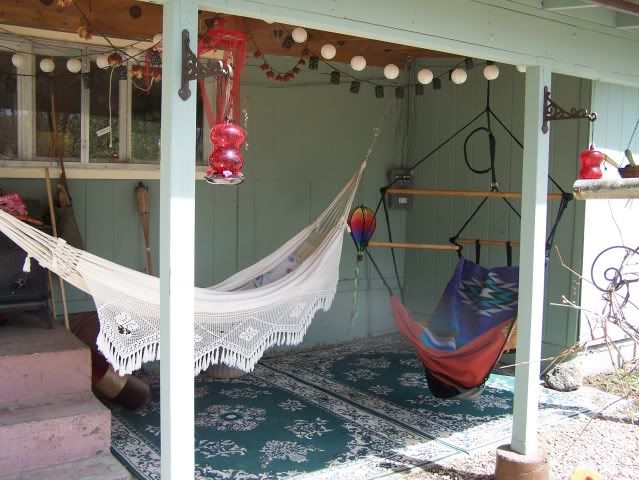 This is where the fairies live under the apple tree. I'm going to plant sweet peas on the miniature trellises.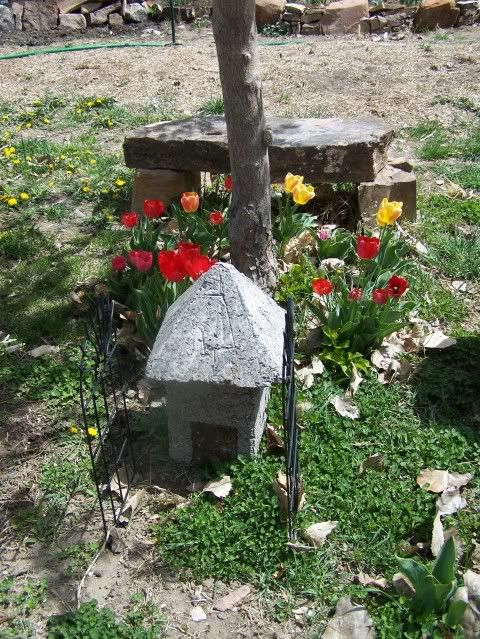 The outdoor tea party.
Strawberries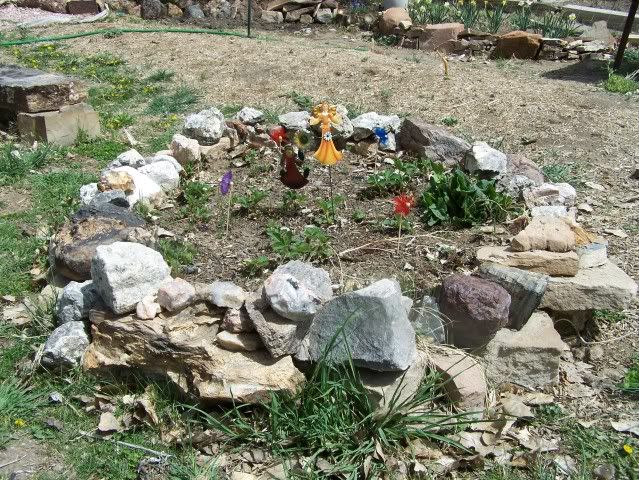 Clothesline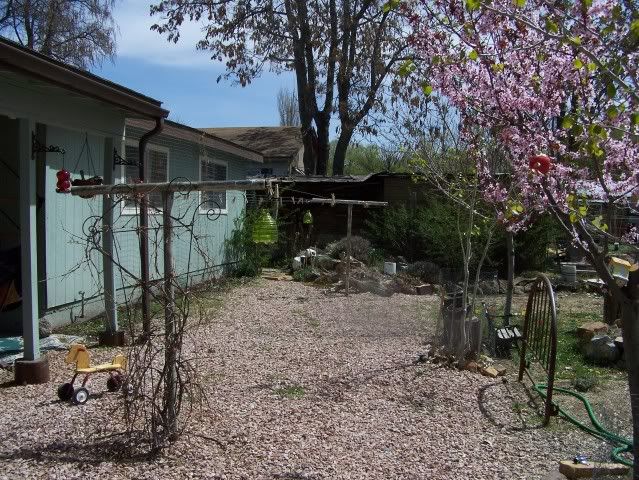 Rock garden
Rock garden extended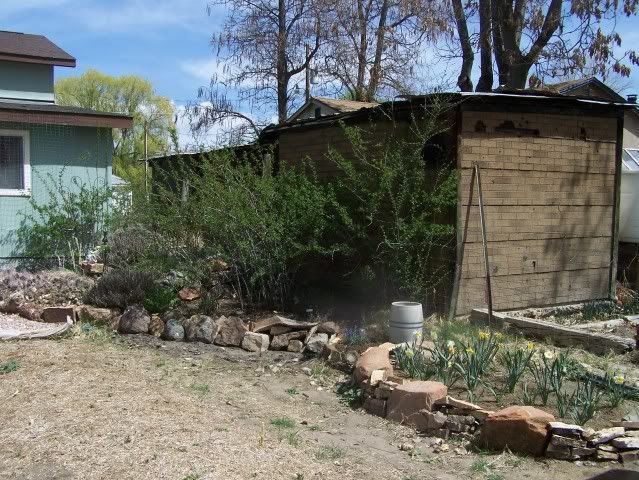 Perennial bed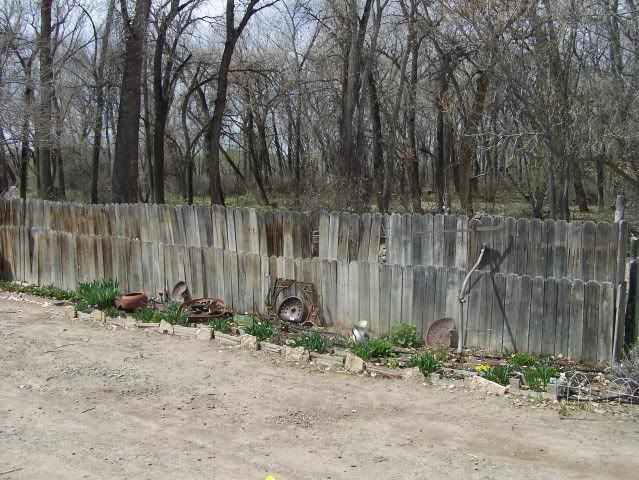 Giraffe tree (pear)