We got to trick or treat with friends (Christi & Joachim) downtown tonight for our town's merchant walk. It is always a crazy, crowded, crop of crowns and creepies. I love it and so does the rest of my family. 
Willon was fast asleep before we actually started and was a little shy at first. Gradually he got into it. He was whispering but by the last leg he was shouting "Trick or treat! Happy Halloween!" It was super cute when he and Joachim got distracted looking in the basement windows of one of the old buildings.
Rhetta had a hard time meeting people's eyes and speaking to them. I gave up trying to get her to say "trick or treat" and instead encouraged her to give them magic. Thereafter, every time we approached someone giving out candy she drew a shape (line, circle or square) in the air with her magic wand for them in exchange for a piece of candy, eye contact and all. She even spoke the spells very clearly, "A square magic for you!" and would mime fairy dust sparkling out of the end of her wand. It was pinch-your-cheeks cute, that's all I can say.
My personal brag: I heard tons of people wondering where I got their costumes. I designed and made them both. The only thing I bought pre-made was Rhetta's wings. Oh, and her cutie Gymboree shirt was a gift from my friend Christine.
Christi and King Joachim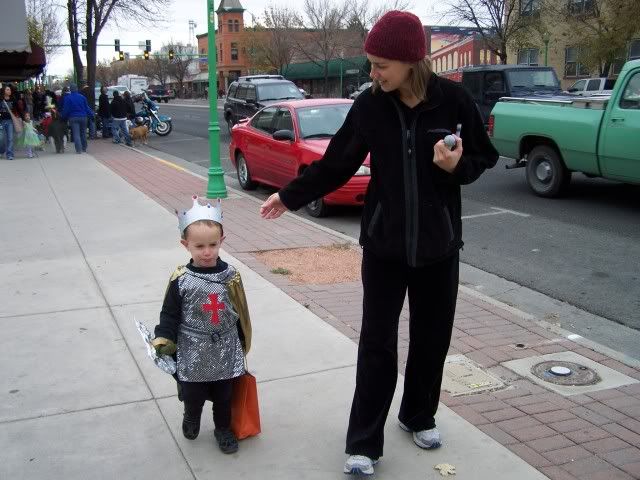 Sleeping Dragon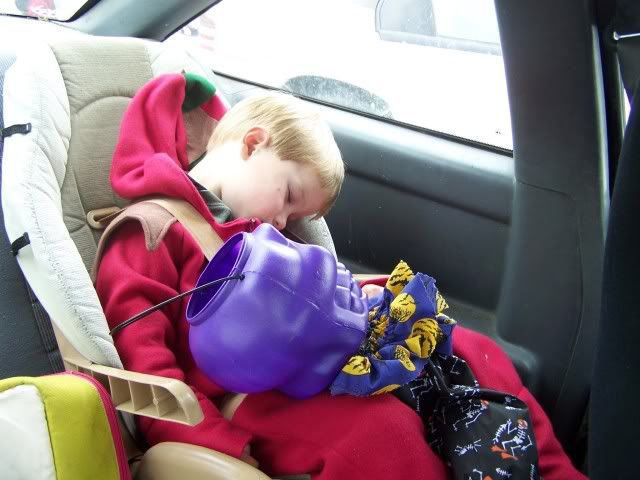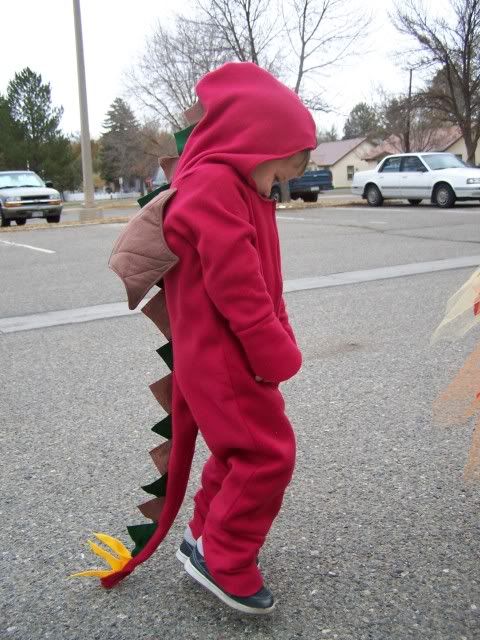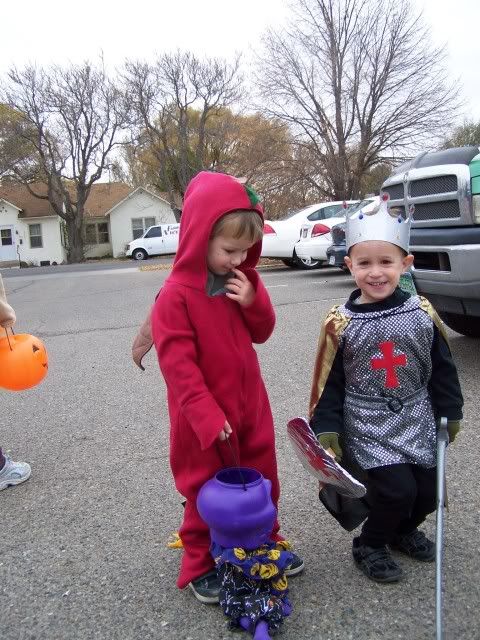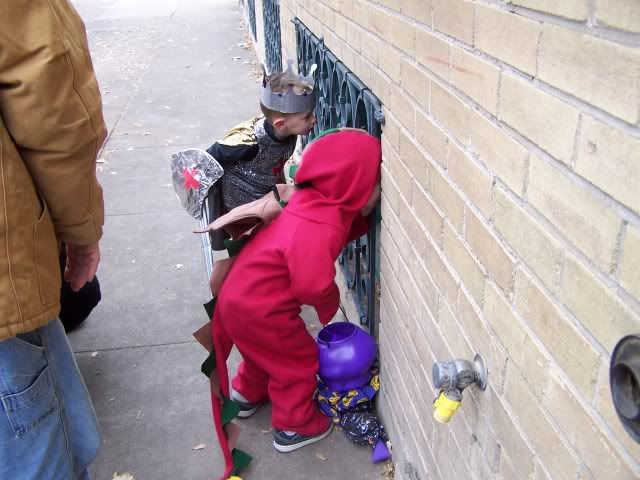 The Woodland Fairy (she even flaps those wings as best she can)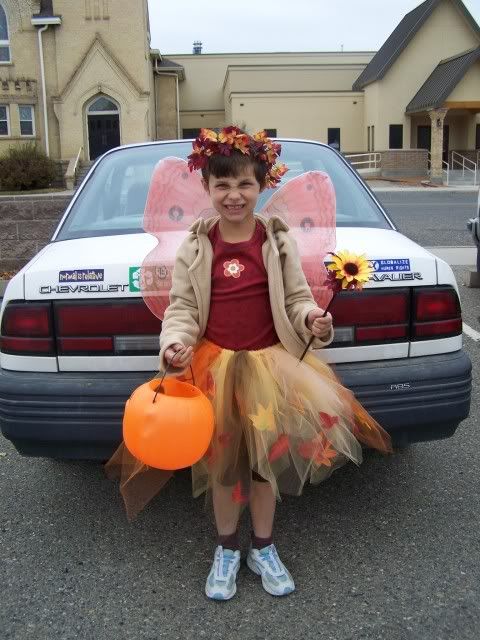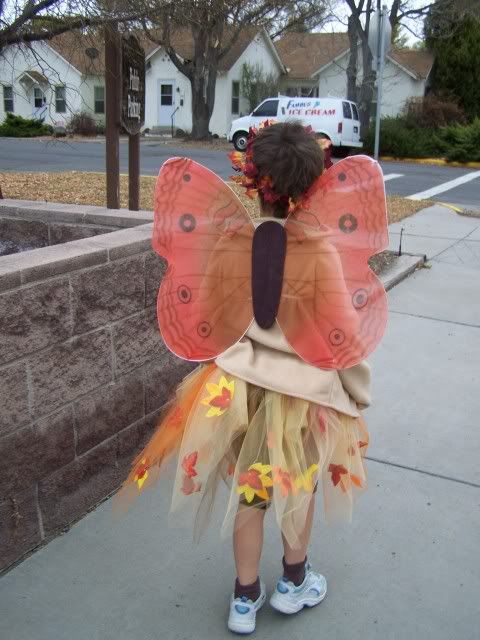 And this woman at the bar! She cracked me up. (Yes, they give candy out at the bars.) Rhetta LOVED her butterfly tattoo.